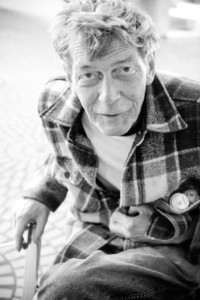 About Prostate Cancer
While there are many different forms of cancer that Canadians need to be aware of and take preventative actions against, there is one form of cancer that is extremely important for men in Canada to be conscious of – prostate cancer.
Prostate cancer is one of the most common forms of cancer in Canadian men and it is the third leading cause of death from cancer. This is why it is so important for men to visit their family doctor and get a prostate examination, especially when they approach the age of 50 or above.
According to cancer.ca, it is estimated that there will be more than 23,000 new cases of prostate cancer in 2013 and almost 4,000 Canadian men will die from the disease. This means that approximately 11 men will die from the disease each day in Canada.
The important thing to realize is that prostate cancer is treatable if detected early enough and this is why the importance of getting a prostate examination cannot be overstated. Of course, several preventative measures can be adopted, such as eating healthy, exercising, regular ejaculations (maybe by using a vedo hummer). However, to be cautious, it is better to consult a doctor for checkups.
Understanding Prostate Cancer Risk Factors
According to Prostate Cancer Canada, there are five main risk factors to be aware of: age, race, family history, diet, and lifestyle.
Age: Your risk of getting prostate cancer rises quickly when you turn 50.
Race: Men of African and Caribbean decent have a higher risk of getting the disease.
Family History: Genetics plays a role in getting the disease.
Diet: High fat diets put you at greater risk.
Lifestyle: Eating properly and being active reduces your risk.
Life Insurance and Prostate Cancer
Many people make the assumption that if they have prostate cancer or other similar diseases that they will either not qualify for life insurance, or if they do their rates will be not be affordable.
The truth is that you can get life insurance even if you have had prostate cancer. It is a common policy that is offered by many life insurance companies. The trick is to work with an insurance company that specializes in these types of life insurance policies and coverage. Just like with other forms of life insurance, your rates will be determined on a number of factors. When it comes to life insurance and prostate cancer, insurance companies will typically look at:
Your age
PSA level
Your stage of prostate cancer
Your Gleason Score
The type of prostate cancer you have receiving or had in the past
Each one of these factors will have a direct impact on how an insurance company will underwrite your policy, assess your policy needs and determine your life insurance rates. Even if you have been diagnosed with prostate cancer, have peace of mind in knowing that you can still get a reasonable life insurance policy.
If you have questions about how to apply for life insurance or about factors related to prostate cancer that could impact your life insurance rates, contact nomedicallifeinsurance.ca or call 1-866-899-4849 to talk with one of our life insurance professionals.
Sources: Source i, Source ii, Source iii
NoMedicalLifeInsurance.ca is an initiative of independent insurance expert Tamara Humphries and LSM Insurance.