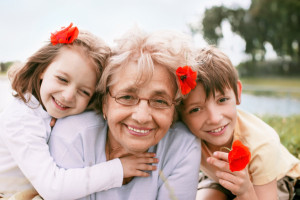 Looking for no medical life insurance quotes?
You've come to the right place. We have unique expertise in finding you the best possible rate on no medical exam life insurance. Immediate coverage is available for individuals age 20 to 85. We work with 20+ insurance companies to find the best option for you. Find out more about this particular insurance type below. If you are older than 85, please have a look at our section Seniors Insurance.
 
Remember, that during the COVID-19 times, no medical life insurance is one of the preferred choices because it DOES NOT require a physical, in-person medical exam and can be purchased entirely remotely.
Get your tailored no medical exam life insurance quote
---
---
Why would you typically get a no medical exam life insurance?
Some people can not qualify for a standard life insurance policy. What do you do in this case? We suggest looking into no medical exam insurance.
What sets no medical life insurance apart from traditional life insurance (or also called standard life insurance)? It is different because it allows you to get insurance without undergoing a medical exam for approval. However, that doesn't come without some conditions. The assumption is that you pose a higher risk to your life insurance company meaning that you will pay higher rates than you would for traditional life insurance.
No medical exam insurance can cover these cases listed below – applicants can qualify for insurance even with a medical history that includes:
Cancer
Heart Failure
Stroke
Insulin treated diabetes
Bipolar Depression
Obesity
Alcohol or Drug Abuse
And more
Life insurance without the medical is not beneficial just for those who are unable to get a standard policy due to pre-existing health conditions. There are also other reasons to choose no medical exam life insurance:
You may have a dangerous occupation (i.e.: logging, sea fishing, or roofing)
You may be uncomfortable with the idea of getting a medical examination
Or you may have been convicted of impaired driving in the past
What factors will influence your no medical life insurance quote?
Because no medical exam life insurance, as the name suggests, does not require a medical exam, the insurance company can not use the information from the exam to determine your risk factor (e.g. how long you are likely to live and what medical conditions may increase your risk factors). That means your insurance provider has less information to base your rates on, and as a result, your premium will be higher.
However, there are still some factors that could increase your rates, including your age, sex, whether you smoke, and how much coverage you choose. Even if you choose simplified issue life insurance, your answers to the medical questionnaire could impact your premium (simplified policies have a medical questionnaire with 3-15 questions, while guaranteed issue policies do not).
Here a few examples of Simplified Life Insurance (one of the types of No Medical Exam Life Insurance)
| | | |
| --- | --- | --- |
| Coverage amount | Simplified Term 100 policy | Simplified Whole Life policy |
| $50,000 | $53.51 | $62.01 |
| $100,000 | $135.27 | $116.82 |
How to get the best no medical life insurance quote?
Looking for more tips to help you save on your no medical exam life insurance premiums? The following suggestions can help:
Multi-life policies—policies that insure both spouses—often offer discounts.
Answer as many questions as possible. The more you answer (or the longer the health questionnaire), the lower your premium and the better coverage you can get.
Combine your coverage with multiple no medical carriers—it will maximize the coverage you can get.
Look for guaranteed premiums to avoid the five-year increase.
Steer clear of accidental death benefit add-ons. They can be expensive and provide little value because only a very small percentage of deaths are caused by an accident.
What are different types of medical exam life insurance?
There are two types of policies for insurance without health exam: Simplified Life Insurance (also called Simplified Issue Life Insurance) and Guaranteed Life Insurance (also called Guaranteed Issue Life Insurance):
Simplified issue policies don't require any physical medical exam, but they will require you to answer a limited number of broad medical questions—and you will need to be able to answer "no" to all of the questions to qualify. These policies are good for individuals who have medical conditions that will prevent them from getting a fully underwritten policy (or for anyone who just wants a simple application process), but they will involve higher premiums and may feature reduced benefits. Typical coverage limits for simplified life insurance are between $50,000 and $750,000.
Guaranteed issue policies offer insurance with no medical exam and no medical questions, so they are good for those who can't qualify for simplified issue policies. However, they do feature reduced benefits and increased premiums. Depending on the plan chosen, coverage can range from $5,000 to $25,000. Our advisors will help you to get the most extensive coverage while minimizing your costs.
Interested to get the best no medical life insurance quote?
It is important to remember: a no medical exam life insurance policy means that you are seen by an insurance company as a higher risk. That may lead to higher insurance premiums than for standard life insurance. That is why it is important to work with an advisor who can provide independent advice, and knows which insurers have the most flexible policies.
We are an online insurance quote service provider, and that means we have a wide network of brokers and 20+ insurers to provide you with a variety of different insurance quotes. As a result, you will easily be able to compare rates and policies to get the best possible no medical life insurance.
We look forward to hearing from you – simply complete the form above and we will help you to make an informed choice.