All options for Non Medical Life Insurance – Quotes, Rates, Tips
There are many different reasons why people opt for the no medical (also called guaranteed or simplified issue) insurance option. You should consider it if:
You have been declined insurance coverage in the past
You have a pre-existing health condition such as e.g. diabetes, cancer, obesity, etc.
You do not want to take a medical exam or get a blood test
You prefer guaranteed acceptance for life insurance coverage
Please, choose from the options below the one, you are interested in. You are just a step away from getting an insurance protection you deserve.
You are in a good physical and health shape? You might benefit from our other insurance products:
Traditional Term Life Insurance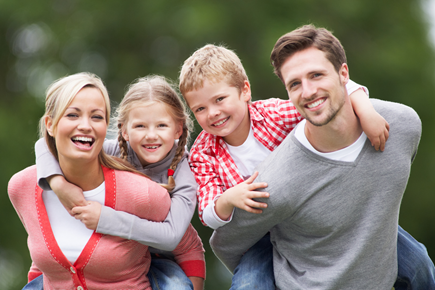 Covers you for a set period of time
Offers the lowest life insurance rates
Purely a protection product
Good to cover a short-term or mid-term risk (e.g. mortgage)
More…
Traditional Universal Life Insurance

Permanent life insurance protection
Combines both insurance and savings elements
You can adjust the level of insurance premiums
A good choice for those whose income and ability to pay insurance premiums varies from month to month
More…
What you should know about getting a non medical insurance quote
Getting an insurance quote for no medical life insurance (or any other no medical insurance policy) works a bit differently than, let's say, getting a simple car insurance policy.
Unlike auto insurance, that is very common and strictly regulated (and thus can be easily quoted online), a no medical life insurance policy requires a bit more assessment via an insurance broker to help you to find the best option. Normally, you would first fill out an online form to get an insurance quote. Then an experienced insurance broker, who is familiar with numerous insurers and their products, will contact you and help you through the whole process.
Sometimes you can buy a no medical insurance policy online from a bank or insurance company, but it will come with a higher rate and might not offer the best protection for your particular situation. By going directly to a bank or insurance company, you are limiting your options and, quite often, you end up overpaying.
---
Full list of insurance companies that we work with
The list of companies we work with includes
ACA Assurance, Assumption Life, SSQ Group Insurance, Canada Life, Foresters, Desjardins, UL Mutual, Industrial Alliance, Equitable Life of Canada, La Capitale The EDGE, Medavie Blue Cross, BMO Insurance, Industrial Alliance Pacific, London Life, Standard Life, Reliable Life, Canada Protection Plan, Wawanesa Life, The Co-operators, Transamerica Life Canada, Great-West Life, RBC Insurance, Empire Life.