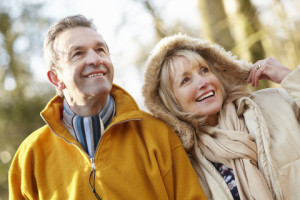 What is Seniors' Pre-existing Condition Insurance and Why Do You Need It?
If you are planning a vacation, your travel insurance should be one of your top priorities. If you find that you
are having problems qualifying for standard coverage
, talk to us about seniors' pre-existing condition insurance. It can be applied
for without a medical examination or doctor's visit
. Find out more about this insurance
below
.
Get Your Free Seniors' Pre-existing Condition Insurance Quote
---
---
More about seniors' pre-existing condition insurance coverage
When it comes to travelling, you want to know that your entire vacation will be enjoyable. If you contact an illness or have a medical emergency while on vacation without insurance coverage, you will quickly notice the alarming differences in health care fees outside of Canada. Travel insurance is purchased to ensure that any emergency expenses are covered. A medical emergency
can easily cost over $5000
and many people do not that have that in a holiday budget. As seniors, you have spent your entire life working and saving money to be able to enjoy your retirement and travel at will. It is disappointing to many to discover that after a lifetime of employment, they do not qualify for travel insurance because of a pre-existing medical issue. Do not let health problems stop you from following your dreams.
What we can do for you
We are proud to be able to offer seniors' pre-existing condition insurance to be able to cover your travel plans. A pre-existing medical condition is any condition that the policy owner has prior to and at the time of purchasing their insurance policy. If the condition is severe enough, the individual applying will be denied their life insurance policy. If it is moderate but still a risk, conditions may be added to their policy to exclude coverage related to any issues that arise that are related to their pre-existing medical issue. This is seen more often in seniors as health issues will become more common later on in life. If you take a vacation out of the country and a health concern arises, you want to be sure that no matter the issue, your travel insurance will take care of you.
---