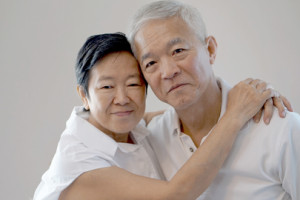 What is Guaranteed Issue Insurance and Why Do You Need It?
After you are gone, you will want to ensure that your family is still able to be financially stable. This is done by having an insurance policy in place to cover both funeral expenses as well as to provide a source of income for your family.
Seniors' guaranteed issue insurance is an insurance policy that you are guaranteed to obtain. There is
no medical exam or questionnaire needed
, you simply apply by filling out the appropriate paperwork. This is a perfect solution for anybody that is entering their
senior years and has a medical history
that will not allow them to purchase a standard policy. Even if you have been
denied a policy in the past
, you can apply for seniors' guaranteed issue insurance. Find out more about this insurance
below
.
Get Your Free Guaranteed Issue Quote
---
---
More about Guaranteed Issue Insurance
One third of Canadians
do not have life insurance. Too often, life gets busy and complicated and life insurance needs are put on a backburner. They are not considered again until retirement age starts to approach. Unfortunately, around this same time, many people are realizing that previous health issues, combined with age, now make it very difficult to obtain life insurance. This is exactly where seniors' guaranteed issue insurance comes in.
Our seniors' guaranteed issue insurance policy is the perfect way to give you and your family peace of mind. With pre-determined payments that do not increase and policy payouts that are
designed for senior years
, this type of policy is an economical way to ensure your financial needs will be met. In addition to providing insurance when standard policies fail you,
not having to complete a medical exam
for your seniors' guaranteed issue insurance policy helps to speed up your policy approval time, ensuring you will have adequate coverage sooner.
You should check or offers
We are pleased to offer you our seniors' guaranteed issue insurance policy at very competitive premium rates. We are also proud to be able to offer you this very important way to secure your family's financial future and a worry-free method to cover your funeral expenses. While death and taxes may seem like a grim future, knowing you are prepared will lighten your current days, allowing you to live enjoying the happiness you deserve.
---