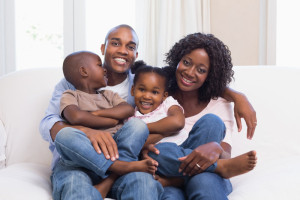 Looking for No Medical Disability Insurance Quote?
This type of insurance
protects your income
if you become disabled to the point where you cannot pay your expenses.
Unlike no medical disability insurance
, most disability insurance policies do require medical tests. In fact, disability insurance is generally more stringently underwritten than life insurance.
We work with
20 various insurance companies
to find the best no medical disability insurance option for you.
Get your tailored insurance quote
---
---
Why You May Require Disability Insurance That Does not Depend on a Medical Exam
Have you or a loved one ever been rejected for disability insurance? If so, it may be time to look at a no medical insurance option. Having no medical disability insurance means that if you are incapable of working as a result of illness or injury, then the insurance will cover some of your expenses until you regain your independence (the amount such insurance provides is typically a portion of what an individual makes per month, and varies according to the company). Being protected under this type of insurance could ease the pressure of business and personal expenses while you recover or, if unable to recover, could provide a regular stipend to help keep you on your feet.
No medical life insurance is for people who, either for medical reasons or those alternatively classified, have endured difficulty in acquiring typical forms of disability coverage. No medical life insurance may suit you if: your work is seasonal or rather risky, you often travel to dangerous areas for work, or even if you have borne economic hardships in the past. Companies that offer such health-exam-free insurance can usually help when it appears that few others can't.
Forms of Disability Income Insurance with No Medical Exam
There is some flexibility with respect to coverage periods of disability insurance policies: these periods correspond to short-term and long-term disabilities. In the case of a short-term disability, applicants would be unable to work because of an accident or injury for up to three months; long-term disability qualifies around or after that three-month mark and runs up to such a time as stated in the insurance policy.
In the case of EI (
Employment Insurance
), there is generally some short-term income protection coverage, but for entrepreneurs, only in the case where a self-employed person has paid their optional EI premiums. Furthermore, those premium benefits may yet cease when one is still in dire need of them. In such a case, CPP (Canada Pension Plan) would provide more extended coverage; though, bear in mind that the per-month amount one receives may not exceed or even equal that which they receive through purchased coverage.
For the most part, exam-free insurance policies qualify as
permanent life insurance
. Once the initial two years of limited benefits accrues, and setting aside the initial higher premiums, these exam-free income protection plans seem more or less congruent with your run-of-the-mill insurance policy — at least when it comes to paying claims.
Nevertheless, in some cases, no medical exam policies are in fact
term insurance policies
. These policies oftentimes do not renew, and do not convert. At the expiration of the term, you have no wiggle-room in your policy. Such short-term policies can accordingly rear some long-term struggles.
Benefits of No Medical Exam Insurance
No medical exam is necessary. All that you are required to do is respond to a number of simple eligibility questions. Questions vary from "are you currently mobile and breathing?", to a more specific range of questions such as "have you had cancer in the last five years?".
Notably, this type of insurance offers protection that is:
Transparent, and easy to understand
Effective immediately and instantly issued (subject to the type of policy)
Straightforward to purchase
A disability coverage policy that requires a health exam will typically pay out if you are disabled, regardless of how you became disabled. The major difference between these policies and a no medical exam policy is that the latter will generally only pay out after an accident. A disability on pre-existing medical grounds will not activate a payout.
For example, if you slip and break your tailbone, then a no medical policy will activate, and you'll receive your payout. If your circumstances at work, or in your personal life, cause you depression and you become effectively disabled, then do not expect a payout from your no medical disability policy. However, since such policies will commonly pay out for accident-related reasons alone, premiums are typically lower than a regular income protection plan.
A no medical insurance policy is simple to acquire with no waiting period. You can claim from day one if needs be (so long as your policy has this option).
Who Chooses Exam-free Disability Insurance?
Regardless of age, insurance with no medical exam is available to those who:
Desire coverage for injury alone; or, sickness and injury
Are self-employed, a part-time worker, or a contractor
Do not have group coverage or want to top up their group coverage
Have concerns about their eligibility for traditional disability coverage
Exam-free disability insurance can be a literal lifesaver, despite that it may at times seem expensive or unnecessary. The income support that it can provide in the short-term or long-term can be used to cover car payments, mortgages, groceries, or utilities.
You are the company when you are self-employed, so it's important to protect yourself — your company's most important asset. People who are self-employed have oftentimes made enormous sacrifices to have the career they set their sights on. They are a critical part of the Canadian workforce, and having the right coverage can support them while they get back on their feet and keep that goal in their sights.
With the precariousness and narrower margins that come with being self-employed, having no medical disability insurance will put you at ease, knowing that no matter what your needs are, you are protected. With NoMedicalLifeInsurance.ca, you can
submit a quick online application
and we will get you quotes from some of the biggest names in insurance, and find the best coverage tailored to your needs.
Full list of insurance companies that we work with