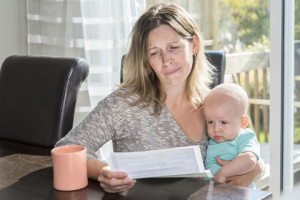 What is Funeral Insurance and Why Do You Need It?
Funeral insurance policies are the best way to ensure your funeral costs are covered. The cost for a funeral in Canada can easily exceed $5,000. This is not an expense that many grieving family members can easily afford. Planning ahead for this final event will ease the burden on your surviving loved ones. We offer seniors' funeral insurance policies that can be purchased without a medical examination. Find out more about this insurance below.
Get Your Free Funeral Insurance Quote
---
---
Why is it difficult for seniors to get Life Insurance
Seniors face many challenges of being able to obtain affordable life insurance. Their age range along with any medical conditions can make it difficult to be able to get approval on many types of policies, yet seniors should not overlook the importance of being properly covered.
We understand the importance of insurance and know how difficult and frustrating purchasing a policy can be. Talk to our insurance advisors about being able to purchase a seniors' funeral insurance policy. This small policy will make all of the difference in the event of your death. Your surviving family will already be faced with the tragic ordeal of your passing. Do not add compounding bills to their grief. Take the time to plan ahead and have a policy in place to cover your funeral expenses. This will not only ensure that your resting bills will not be their out of pocket expense, it also helps to ensure that your final wishes are financially able to be carried out as you had wished.
While death is not pleasant, it is inevitable. Take the time now to be sure that your family is properly prepared to cover the financial side of these events later, when the time comes.
Difference between Funeral Insurance and other insurance policies
It is important to realize the difference between a seniors' funeral insurance plan other types of life insurance. Term life insurance is a policy that will be in place for a set time and then will expire. It can be renewed until a certain age of the policy holder. Most term life insurance policies will not be able to be renewed once a policyholder becomes a senior. Whole life insurance is a policy that will remain in place for the duration of the policyholder's lifetime. It will not expire with age. A whole life insurance policy will have a much greater overall benefit for the policy holder's beneficiaries. In the event of the policy holder's death, the beneficiary will receive enough money to cover outstanding bills, burial costs and enough funds to maintain their current standard of life. A seniors' funeral insurance policy is designed to be a much smaller policy, providing enough money to cover only the funeral and burial expenses.
If you have existing medical conditions, a seniors' funeral insurance policy is an option for you. This financially smaller policy will have a significantly lower premium. As these policies are also designed seniors, there is very little chance of you being disqualified from being able to obtain one. In addition, these can also be purchased without having to complete a medical questionnaire.
---