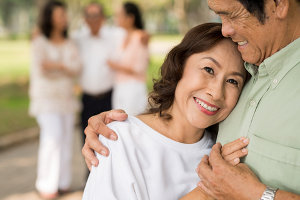 Looking for whole life insurance, no health questions insurance?
We specialize in finding in finding the best rate on whole life insurance without a medical exam and no health questions. Best of all, we provide guaranteed premiums and immediate coverage is available for individuals age 20 to 85.
We work with 20 different insurance companiesto find the best option for you. Find out more about this particular insurance below.
If you are older than 85, please have a look at our section Seniors Insurance.
Get a quote for guaranteed whole life insurance no health questions
---
---
Why would you typically get a guaranteed whole life insurance no health questions?
Unlike term insurance, whole life insurance covers you as long as you live. You pay higher premiums to ensure that your policy accumulates enough value with time. Your insurance rates stay constant through your life. You can also terminate your policy and get some of your accumulated funds (or borrow some money against your policy cash value) if you want.
Guaranteed whole life insurance with no health questions can cover all complicated cases with pre-existing health conditions such as:
Alcohol or Drug Abuse
Depression
Obesity
Insulin treated diabetes
Cancer
Heart Failure
HIV
Multiple Sclerosis
Alzheimer's Disease
Other serious pre-conditions
Our insurance advisors will assist you with finding the best insurance option across more than 20 insurance companies. We look forward to hearing from you – simply complete the form above.
---
Full list of insurance companies that we work with