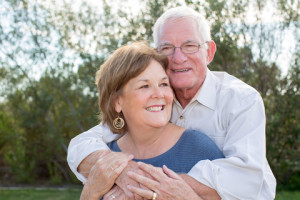 What is Whole Life Insurance for Seniors and Why Do You Need It?
Whole life insurance is one of the most extensive types of insurance coverages that you can purchase. Whole life insurance is a policy that will cover you for the rest of your life. Your policy will not expire and for its duration, it will build equity and increase in value.
Many seniors think they cannot obtain insurance at all, but they are mistaken. We are happy to offer seniors' whole life insurance including no-medical whole life insurance for those facing health issues.
Find out more about this insurance below.
Get Your Free Whole Life Insurance Quote for Seniors
---
---
More about Seniors Whole Life Insurance
Quite often, insurance is not considered until a person's own mortality becomes more apparent and waiting until then can greatly complicate your chances of getting an affordable policy. Seniors quite often have the frustrating realization that they are excluded from most policies due to age and health reasons. They find that policies they are able to obtain will not cover what they need most, health issues that may inevitably be fatal. While this is never a pleasant topic to discuss, it is one that must be realised. After you are gone, no matter what your age is, will your loved ones be able to cover your bills, your funeral and still maintain their current standard of living? We want to help you ensure that they can. We also do not want to exclude people due to age and health.
Seniors' whole life insurance can be purchased without a medical exam. This guarantees a senior of any age that they can purchase a valuable seniors' whole life insurance policy that will not expire, that will not exclude any health issues and that will cover their bills in the event of their death. Seniors' whole life insurance is a great solution for a long term insurance policy that will build in equity. Over time, this equity can be withdrawn for personal use or paid against the policy.
What we can do for you
We want you to know that you can have the best coverage available for you and your family. Our insurance advisors are happy to talk to you about your insurance needs and how much insurance coverage is best for you. We work with you to obtain the best rate and benefits available. Being able to purchase a policy without a medical exam helps to ensure that seniors are not excluded from this valuable policy. Do not make the mistake of putting off insurance until it is too late. Talk to our insurance advisors about seniors' whole life insurance and if it is right for you.
---