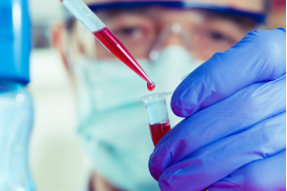 Not sure if you can get a life insurance with cancer?
For some cancer survivors, obtaining a comprehensive life insurance is not as difficult as you might think. Many insurance companies keep a variety of considerations in mind that may help you to obtain more reasonable insurance coverage and cancer insurance rates than previously suspected.
Alternatively, for those
who have been recently diagnosed with cancer or who are still undergoing treatment
, there are policies that are available to you even with a current diagnosis of cancer. Since there are many variables to take into consideration with a diagnosis – every case is unique.
We work with
20 various insurance companies
to find the best insurance option for you.
Find out more about your options
below
.
Get your quote for life insurance for cancer patients
---
---
Cancer in Canada
Cancer remains to be the leading cause of death among Canadians. While cancer is a disease that most typically affects Canadians aged 50 and over, it can develop at any life stage.
Fortunately, advances in technology, and enhanced cancer-screening measures over the last 20 years have helped significantly in detecting many types of cancer in its earlier stages. Improved drug therapy, and a myriad of technological improvements have also helped to improve the quality of life for individuals in cancer remission, and in many cases, have helped people battling or who have battled cancer live longer.
Still, according to the Canadian Cancer Society, 2 out of 5 Canadians will be diagnosed with cancer at some point in their lifetime, with 1 out of 4 citizens ultimately dying of the disease. Undoubtedly, there can be an overwhelming number of concerns to address when confronting a cancer diagnosis, fortunately
life insurance and cancer insurance rates do not have to be an added concern
if you are well-informed about the options that are available to you.
Insurance and Cancer
It is important to apply early in life for life insurance including critical illness insurance and avoid more costly post-diagnosis cancer insurance rates. With cancer treatments being their most effective in history, it is more important than ever to make sure that you are able to afford the absolute best treatment. Cutting-edge therapies can be expensive, but can ultimately mean the difference between life and death.
Insurance companies will be more likely to insure you if:
Your medical records reflect that you are officially in remission or cured
Your cancer was detected early and did not metastasize
In general, you demonstrate that you are in overall good health
You are between the ages of 21 and 85 years old
You are a non-smoker
You had stage I breast cancer/prostate cancer
It has been anywhere from three months to five years since your last underwent cancer treatment
This is most likely to be in the form of a guaranteed issue policy. Individuals may apply for a guaranteed issue policy
regardless of past medical history or current outstanding medical conditions
. While this form of policy does include higher premiums, it is certainly a worthwhile policy to consider for those who are faced with a diagnosis of cancer or other medical conditions with substantial or costly treatment options.
Our insurance advisors will assist you with finding the best insurance option as we work with
more than 20 insurance companies
. We look forward to hearing from you – simply complete the form above.
---