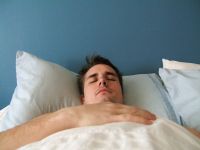 No medical life insurance is better for people with health issues.The no medical life insurance landscape in Canada has changed in recent years.Once an afterthought for many insurance companies, competition is heating up among carriers in this market.
A couple of reasons for this include the following:
Tighter underwriting requirements among insurance carriers have made no medical life insurance a more enticing option among consumers.
Profits are being squeezed on permanent life and guaranteed critical illness insurance policies, causing many providers to look for alternative markets
The following are five Insider tips that you'll need to get a jump on the competition when looking for a no medical life insurance policy:
1. If you're healthy, you should be looking for a traditional life insurance policy, rather than a no medical life insurance policy. No medical life insurance policies can be a great fit for individuals with health issues. However, for healthy applicants, traditional life insurance offers a much more affordable solution.
2. Avoid direct sellers of no medical life insurance. Many insurance companies are selling no medical life insurance directly to the consumer. At first glance, this may seem like a good deal, but, upon closer examination, the premiums on these policies are generally much more expensive than what can be obtained through an independent insurance broker.
3. Make sure your premiums are guaranteed. Certain providers of no medical life insurance offer non-guaranteed premiums, which can be adjusted at the insurer's whim.
4. If possible, look for a simplified issue policy, rather than a guaranteed issue policy. Simplified issue policies have no medical tests, but also have a short series of health questions. The upside is, premiums are lower than those for guaranteed issue plans and the face amounts are higher.
5. Verify if there is a waiting period on the death benefit. Most guaranteed issue policies, and some simplified issue policies, have a two-year waiting period. This means that if the insured passes away in the first two years, by a non-accidental death, the death benefit is limited to a return-of-premium, plus interest.