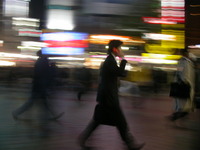 Our brokers will work hard for you.
Applicants with serious health issues may think that obtaining new life insurance coverage is impossible or unaffordable.
This is why a broker experienced in insuring hard to insure clients is worth his weight in gold when trying to find the right coverage.
Below are two case studies where the team at LSM Insurance was able to help:
#1
A 48-year-old male, weighing  295 lbs with elevated cholesterol and high blood pressure was declined for life insurance and subsequently visited our website.
After making two preliminary inquiries and receiving a tentative offer subject to a completed application, the broker submitted a cover letter with the formal application and was able to obtain a $300,000 term policy with 75% rating.
A rating signals an extra charge in line with the extra risk. Each insurance company views risk differently and has different underwriting protocols and guidelines that would determine their own rating procedure.
#2
A 63-year-old female, and insulin diabetic, was looking for a $15,000 no medical life insurance policy to offset final expenses.
After explaining the difference between guaranteed issue coverage, which has no medical tests and no health questions, and simplified issue coverage, which has no medical test and a short series of health questions, we were able to offer the client $15,000 of simplified issue coverage with an immediate death benefit.
Guaranteed issue plans have a two-year waiting period, which means that if the insured passes away in the first two years, the death benefit is limited to a return-of-premium, plus interest.
Some simplified issue plans have a question for insulin-dependent diabetics, but we were able to find a plan, which offered an immediate death benefit with no diabetes-related question. As a bonus, the plan also gave the applicant a discount for being a non-smoker
For more details on how we can help you qualify for life insurance, even if you're hard to insure, please contact us at 1-866-899-4849.