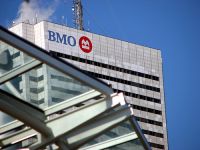 We've all seen the advertisements on TV, or on the radio, life insurance without a medical test and no health questions. It all seems pretty straightforward and easy, but not so fast.
No medical life insurance can be really broken down into two categories: Guaranteed Issue Life Insurance, where there are no medical tests and no health questions, and simplified issue life insurance, where they're also no medical tests, but a short series of health questions.
Most of the plan sold directly through Insurance carriers via their call center or website are guaranteed issue plans. These plans have higher premiums and lower face amounts. Guaranteed issue plans also offer a deferred death benefit, which means if the insured passes away, in the first two policy years, the death benefit is limited to a return-of-premium, plus interest.
Bottom line, if an applicant can qualify for Simplified Issue Life Insurance and they buy a Guaranteed Issue plan instead, they could end up paying thousands more in premium for inferior coverage.
Many simplified issue plans offer an immediate death benefit and can also come with an option to pay up the policy in a limited number of years. Insurance brokers offer both Guaranteed Issue and Simplified Issue plans. They can shop the market to find the best no medical life insurance plan for your specific needs. They can also explain any potential pitfalls of caveats of these plans and, depending on the company, there may be many.