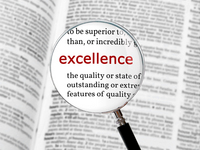 Humania is a modern day life insurance provider that has a century of experience in a competitive market. Rising from humble begins in 1874, Humania started out as a fraternal benefit society established to provide financial support for widows and orphans. Over the years, Humania has evolved to meet the needs of a changing society by relying on a strong commitment to customer service, empathy and humanity. The name Humania is a reflection of these core values that were established so many years ago.
Most recently Humania has established insurance coverage that falls into the no medical genre. These include insurance plans that provide coverage for life, disability and critical illness for most people despite their medical history.
No Medical Life Insurance Through Humania
Humania offers a multi-level life insurance plan – gold, silver or bronze – for its applicants. Coverage amounts can range from $5,000 to $300,000 and will be paid to the applicant's designated beneficiary. Applicants for a no medical life insurance policy through Humania must be between the ages of 18 and 60 years old. This is term life policy, and it may be purchased as a 10- or 20-year term. It is renewable until age 70. Premiums for this no medical term life policy remain stable for the entire length of the chosen term. Upon renewal of the policy, the premiums will be adjusted to reflect the applicant's current age. In order to protect the risk, this no medical insurance policy has a pre-existing condition clause of either 12 or 24 months. What this pre-existing conditions clause states is that no death benefit will be paid out within that chosen time frame for any death that is the result of a specified pre-existing condition.
No Medical Disability Coverage Through Humania
No medical disability insurance coverage is offered through Humania for applicants that are 18 to 55 years old. The amount of coverage can be as high as $2500 per month or as low as $400 per month, and it is offered in terms of 10 or 20 years. The term is determined at the time of purchase by the applicant, and it is guaranteed renewable until the age of 65. This policy has a covered disabilities and a pre-existing conditions clause. It is important that each applicant be familiar with the terms in both of these clauses.
No Medical Critical Illness Coverage Through Humania
Humania also offers comprehensive no medical critical illness coverage for applicants 18 to 55 years old. This leveled coverage – gold, silver or bronze – can provide coverage as high as $100,000 or as low as $5,000. The contract term can be for 10 or 20 years, and is renewable until the applicant is age 65. Premiums for this critical illness coverage are guaranteed until the end of the chosen term. Renewal premiums will adjusted the applicant's current age. Four major illnesses are covered in this insurance plan:
Stroke
Cancer
Coronary Surgery
Heart Attack
Applicants should familiarize themselves with the complete definitions for these illnesses before purchasing this insurance.
Humania Assurance prides itself on providing affordable insurance with an easy application process. The no medical insurance products provide a valued solution for consumers with compromised health histories or for those who have been declined for coverage in the past.
NoMedicalLifeInsurance.ca is an initiative of independent insurance expert Tamara Humphries and LSM Insurance.