Young adults rarely understand the benefit of purchasing life insurance. This reluctance is completely understandable – life definitely trumps death, and in the eyes of the average young adult, death only happens to old people. It usually takes a significant, life-changing event to take the edge off of this exuberance of youth. That event could be a marriage, the birth of a child, or even the death of an acquaintance, friend or family member; whatever the event, it educates a person to the fact that life insurance creates an opportunity to leave a legacy of protection for his or her family. Unfortunately, there is one major disadvantage to waiting to purchase life insurance, and that disadvantage is potential to be denied coverage.
Factors That Affect Insurability
While people are waiting for that life-changing event to occur, many things can happen that can affect their ability to qualify for a life insurance product. Some of the factors are within the applicant's control, like occupation or hobbies and some are not, like illness and age. However, regardless of the type of factor, most people without life insurance rarely consider how the consequences of their choices now can affect their ability to get life insurance later. Here is a list of factors that can put a person at a higher risk for being denied life insurance: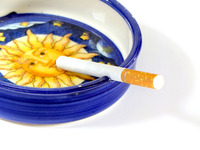 Age
Poor health history
Smoking
Alcohol and drug use
Hobbies that have a higher risk of injury or death
Occupations that have a higher risk of injury or death
Hobbies That Affect Insurability
Although it is true that life insurance companies prefer to insure healthy people who lead active life styles, it is also true that the certain types of activities and hobbies can lead life insurance companies to label an applicant as high-risk. These high-risk activities may include but are not limited to the following:
Skydiving
Racecar driving
Scuba diving
Bungee jumping
Skiing and snowboarding
Rock/mountain climbing
Surfing
Whitewater rafting
Occupations That Affect Insurability
As a student is making plans for a future occupation, very little consideration is given to how this choice might affect any future ability to gainfully apply for life insurance. Still, there are several occupations that raise a red flag for a life insurance agent. These occupations can fall into a few different categories.
Work at heights
Work with wild animals (zoo or animal trainer)
Work in mines or tunnels
Work with weapons (military or police)
Work in the logging industry
Work in the fishing industry
High Risk Life Insurance Options
For those applicants that do find themselves in a high-risk category for life insurance, all is not lost. Over the last few years, insurance companies have gone a long way to create life insurance products that benefit high-risk applicants who may have been denied coverage. In Canada, there are three main life insurance options for high-risk applicants.
Fully Underwritten Life Insurance: High-risk applicants will be subject to a full medical and lifestyle questionnaire. Questions will be related to the applicant's current and previous health history. There will also be questions regarding family health history, occupation, hobbies, travel history and future travel plans. Once the application and questionnaire have been completed, the insurance company may need to contact the applicant's doctor to confirm the health information. Most insurance companies will also send out a nurse or doctor to perform a medical exam that may include an ECG, and the taking of blood and urine samples. Based on all of the information that is provided, an applicant's level of risk will be determined. If coverage is not denied, than a high-risk applicant can anticipate paying a higher premium than the average applicant with a lower risk assessment.
Simplified Issue Life Insurance: This type of life insurance policy is partially underwritten. The number of questions asked is limited in contrast to a fully underwritten policy. As a general rule, the applicant must be able to answer "no" to all of the questions in order to qualify. The questions are directed to weed out the applicant that has an immediate or critical medical condition. Depending on the nature of the applicant's high-risk rating, a simplified issue life insurance plan may meet their needs.
Guaranteed Issue Life Insurance: There is no underwriting for the guaranteed issue life insurance policy. This type of policy will allow most high-risk applicants to get coverage. However, the insurance company understands that there is something about the applicant's lifestyle or current health situations that precludes them from a fully underwritten policy. Therefore, a guaranteed issue life insurance policy is usually the last resort for coverage because coverage rates are lower and monthly premiums are higher in order to provide the insurance company some risk protection.
Any high-risk applicant's best bet is to find a broker that understands the nature of their risk. By working honestly with a qualified broker the applicant should be able to find a life insurance policy that meets their needs and works within their budget.
To learn more about how we can help you get life insurance if you are considered "high risk", contact us at nomedicallifeinsurance.ca or call 1-866-899-4849 to talk with one of our life insurance professionals.
NoMedicalLifeInsurance.ca is an initiative of independent insurance expert Tamara Humphries and LSM Insurance.