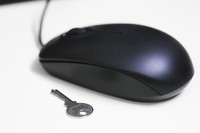 Back in 2000 only 51% of Canadians had Internet access, but as of 2011, that number has jumped up to almost 80%. In 2011, we also ranked the most amount of time spent online worldwide-45 hours a week! Many Canadians use Internet banking exclusively and do much of their shopping there as well. With so many consumers going online, it is no wonder that insurance companies are going digital too and looking to people like this web app development company to help them and their customers make the move from all things physical and paper and onto the world wide web.
Recently, Empire Insurance launched its new on-line application process that helps streamline the application process for clients. Investment Executive (IE) states "advisors and consumers benefit from speedier processing, flexible meeting options." Empire's Fast & Full insurance application process has full underwriting, which IE notes, will help speed up approval times. The article also quotes Sean Kilburn Empire's senior vice president of insurance as stating" "We know there are many Canadians who don't have enough life insurance. This new online application will make it faster and easier for them to apply for the insurance coverage they need, while benefitting from the expertise of an advisor."
The application is web-based, will work on both computer and tablet platforms and will allow advisors to start the application process at a place that will be more convenient for clients, such as at their homes or other areas. As the article notes, "Customers can know instantly, or in many cases within a few days, whether they have been approved for coverage making it extremely fast, with full underwriting…" Rather than waiting for weeks for coverage to be approved, clients may have immediate coverage as soon as the payment is received via the e-payment options. It is also more user-friendly; the application is easier to follow, the article notes, and it has the added bonus of being more sustainable as there are no copies to be printed out or paper to waste. In short, using merchant services allows businesses to reach out to customers other than cash and check buyers. Customers can shop online or in-store when payments are processed electronically. It is received faster than paper checks, cash, or mailed invoices. Learn more about merchant accounts by visiting websites like https://www.easypaydirect.com/merchant-accounts/.
With this new application process, Empire Insurance joins other companies such as Humania Assurance and Assumption Life in making insurance more user-friendly. Humania's Insurance Without Medical Exam is available with a death benefit up to $300,000, and as Vice President of Sales and Marketing Stéphane Rochon states, it works well "for clients who use the Internet as an everyday medium and are accustomed to purchasing online, particularly when dealing with banks and insurance companies."
Assumption Life's product, Instaterm, is a simplified issue no medical term insurance policy. It uses an automated underwriting feature that speeds along the approval process, making it faster and easier for clients to obtain coverage. This plan also has the added option of being converted to Golden Protection, Assumption Life's no medical permanent insurance plan that offers up to $50,000 in death benefits. It can also be used complementary to Golden Protection as a form of debt protection.
Getting the right insurance coverage is easier than ever. With more insurance companies going online, the days of waiting weeks to see if coverage has been approved are over. Now advisors and clients can sit down, apply, and get approval all in one meeting. Hassle-free protection at it's best.
For more information, visit our no medical exam term life insurance quote page or call 1-866-899-4849
NoMedicalLifeInsurance.ca is an initiative of independent insurance expert Tamara Humphries and LSM Insurance.