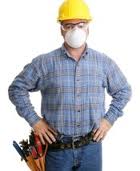 Would a skydiver, bungee jumper or member of a bomb squad obtain life insurance? Very likely, yes. That is because some insurance companies specialize in life insurance for high risk occupations. With this being said, if you are someone who works within a high risk industry, it is sad to say, but accidents may happen. From getting the right insurance policy to checking out sites like https://flemingattorneys.com/offshore-injuries/ your safety is something important that you need to think about before taking part in any high risk activity.
Pilots, armed forces personnel, police and law enforcement, fishermen, offshore personnel (oil and gas industry), extreme sports and working at heights are considered high risk occupations as these professions require individuals to work in risky work environments where the risk for injury is higher than most other occupations.
Obtaining life insurance for high risk occupations involves many factors, but at the same time, many variables can contribute to what an insurance company views as high-risk. Life insurance for high risk occupations often includes the following considerations:
Occupation – Pilots, high-risk entertainers, and extreme sports athletes may have extra risk associated to their occupation.
Recreational Activities – Scuba diving, bungee jumping, sky diving, and other diversions are non-traditional sports with an added dimension of risk.
Past or Current Health Issues – Heart disease, cancer, stroke, or even diabetes and uncontrolled blood pressure will increase your risk-level assessed by the insurance agency, especially when associated with a job that may increase the seriousness of your health condition.
When it comes to life insurance and high risk occupations further questions may be asked. Be prepared to answer questions such as:
Working at heights
Maximum height worked?
Average height worked?
Time worked at height daily?
Oil and Gas Industry (particularly working offshore)
What is the job title?
What area of the world do you work? (North Sea, Middle East)
Armed Forces
Position held? (Infantry, Administration, Air Force, etc)
In what country do you work?
What is the political situation or state of civil unrest where you work?
Pilots (also applies to high risk sports and hobbies)
What type of aircraft do you fly?
Who is your employer?
What routes do you fly?
Are the flights scheduled or charter?
Fishermen
In which geographical location do you fish?
What is the size of your vessel?
What are your exact duties?
While this can seem like many questions, life insurance and high risk occupations require an extensive evaluation in order to find your best rate and plan. Life insurance is one of the things people see as taboo, particularly if you work in a job of high risk. But getting things out in the open puts thing in place much easier. For example, if you are a construction worker who works at heights it is always recommended that you have life insurance. You can protect yourself even further by making sure you have undertaken proper training such the courses offered at http://www.whsmoreskills.com.au/. This might help you reduced premiums on insurance but it's always vital to speak at length with a life insurance specialist.
The cost of life insurance and high risk occupations may be reduced by maintaining a healthy lifestyle, or by demonstrating that you've made every effort to minimize your risk in and outside of your career. This includes taking all applicable safety precautions on the job, reducing cholesterol levels or quitting smoking.
The key is to compare quotes from insurance companies and shop around for the right coverage that meets your needs. When considering life insurance and high risk occupations, always check your life insurance policy carefully so you know exactly what you are covered for, and always remember to inform the insurer if there are any changes in your lifestyle which could impact upon the validity of your current insurance policy.
It is also vital that you are completely honest in the answers you give to questions when filling out the details required in order to retrieve life insurance quotes – especially those relating to your health and occupation. Life insurance and high risk occupations requires some careful considerations, and many questions to establish eligibility for coverage, but there are companies that specialize in this type of insurance.
Here are NoMedicalLifeInsurance.ca, we are happy to help you with find affordable life insurance if you have a high-risk occupation. Visit us today at nomedicallifeinsurance.ca or call 905.248.4849.