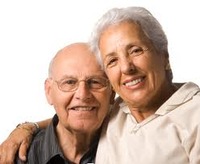 While life insurance needs are best determined on a case by case basis, there are a number of important points that you need to consider when it comes to life insurance for people over 75. If you are older than 75 and currently do not have a life insurance policy, you could have difficulty getting regular coverage. The older you are, the more difficult it can be to get coverage.
The truth is that getting life insurance for people over 75 can be a difficult process, especially if you have a critical illness or are not in good health. Even if you are in good health and are accepted for a policy for life insurance for people over 75, you will likely have to pay a large premium to get your coverage.
If you don't want to pay a huge premium for life insurance for people over 75, you need to weigh your options. One of the best options for life insurance for seniors over 75 is no-medical life insurance.
Why No Medical Insurance Is a Great Option
Why is no-medical insurance an ideal option for life insurance for people over 75?
Coverage is not subject to a medical examination or medical report. This means no needles or intrusive procedures.
It is a viable option if you have been turned down in the past.
It is ideal for people that are in poor health or have health factors that will negatively impact their application (smokers, overweight, chronic health condition).
All you have to do is answer a few simple questions. It's that easy!
With life insurance for people over 75 being a tough option for most people in this situation, no medical life insurance removes some of the barriers that have prevented people over 75 from getting coverage in the past. You are more likely to be accepted and you will be able to find a plan that you can afford, and provide you with the life insurance benefits that you want.
How To Get Life Insurance for People Over 75
To get an idea of your option for life insurance for people over 75, take our free needs assessment and see what type of coverage you could qualify for. Your coverage rates will be based on a number of factors such as your current assets, liabilities, and income need by your survivors.
To learn more about life insurance for people over 75, or if you have questions about your specific life insurance options, feel free to contact us to learn more. You can reach us by phone at 905-248-4849 or online at https://nomedicallifeinsurance.ca/. We look forward to talking with you about your life insurance options!