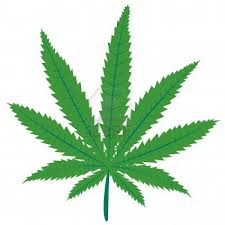 What would happen if you applied for life insurance and made a false statement on the application? What would happen if you got life insurance and marijuana use was a common practice that you did not disclose?
You may face the cancellation of your policy when the insurance company finds out that you have materially misrepresented or misstated your application details. Or worse, when the time comes that you need to make a claim, your claim may be denied, and all future attempts to get insurance would be impeded. Various surveys have shown that partaking of marijuana is quite popular in Canada (some statistics show that over 50% of Canadians believe that the drug should be legalized), not only with the stereotypical student and young users, but with the well-to-do middle class as well. Not that this should come as a surprise, especially with the popularity of sites like leaf2go allowing people to purchase their favorite marijuana products online from the comfort of home. So, how does this affect thousands of Canadians seeking life insurance? Is buying weed online safe? Is it safe for me to smoke marijuana without it affecting my life insurance? Can I still have medical insurance and still consume marijuana in different ways? For example: in the form of cbd gummies for sale in the Canadian market? When we say "life Insurance" and "marijuana" together, does this affect your prospects of getting life insurance and if so, how much more will you have to pay?
For the most part, life insurance companies will treat a marijuana user as a smoker. If you have smoked marijuana within the last year, you should still declare it on your life insurance policy application form, and you will probably be given a standard smokers policy. If your use is recreational, then there is no getting away from it – you will be given the more expensive smoker's policy. If after a year you have not smoked marijuana, you may be eligible for a premium reduction.
From an insurance company perspective on life insurance and marijuana, considerations go beyond definitions of legality and extend to the insurers' risk management processes. Although there have never been reports of death resulting from overdose directly, the long-term effects are the main concern for insurance companies. Insurance companies view the regular use of marijuana as a "threat", and until there is further evidence otherwise, they are unwilling to take on the risk at the same levels as a non-user. As more studies are conducted, and insurance companies have more information to go by through their underwriting processes, life insurance and marijuana use might look a lot different.
Marijuana is still illegal with the exception of its allowance to be prescribed for medical use from places like purple lotus dispensary. So, if you are applying for life insurance and you use marijuana, you are going to have to confirm on a form that you partake in an illegal activity. For many people, admitting usage is far too overwhelming. However it could be even more overwhelming for those you leave behind who are trying to claim your insurance. If you die and the medical examination shows that you were a marijuana user, your life insurance company is well within its rights to refuse to pay out on your policy.
Accurately filling out forms for life insurance and noting marijuana use does not preclude coverage, but make sure you do your research and are aware of the limitations and impacts to the premiums. Seek professional input; a good place to get this is through NoMedicalLifeInsurance.ca. This is an initiative of independent insurance expert Tamara Humphries and LSM Insurance. They have unique expertise in finding the best possible rate on life insurance quote without a medical. Immediate coverage is available for individuals age 20 to 85. Their team has access to and uses the most up to date financial planning software from their insurance carrier partners. They focus on personalizing each insurance search, preparing the best possible package for each client's specific situation and needs.
For more information, contact (905) 248-4849 or https://twitter.com/NoMedInsurance.