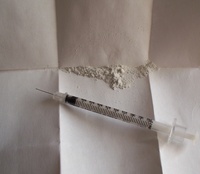 When it comes to No Medical life Insurance, most consumers are in the dark about which plan is best.
In fact, even most insurance brokers have a very limited understanding of the nuances of the No Medical life insurance market right along with their clients. Right now, two large Canadian insurance companies are taking advantage of this knowledge gap.
Thousands of Canadians have bought guaranteed issue life insurance policies — life insurance plans that include no medical tests and no health questions — when they could've qualified for either a traditional life insurance policy or a simplified issue life insurance policy.
Traditional life insurance policies are fully underwritten, meaning the insured must complete a full health and lifestyle questionnaire and/or a series of medical tests. The type of medical test will usually depend on the insured's date of birth and the amount of life insurance coverage.  The higher the policy amount and the older the applicant the more rigorous the medical test.
Simplified issue life insurance policies require no medical tests and include a short series of questions. An applicant can be very unhealthy (consider a 350-pound diabetic) and still qualify for an immediate-pay simplified issue plan. Simplified Issue plans are less expensive than Guaranteed Issue Life Insurance but more expensive than traditional life insurance policies.  The more questions asked on a Guaranteed Issue policy the lower the premium.  Canada Protection Plan for example a popular Simplified Issue provider whose policies are underwritten by Foresters Life Insurance Company have several Simplified Issue policies available under their No Medical Life Insurance umbrella.  If the insured can answer no to a series of questions they can move on to the next section of question and can qualify for progressively lower premiums and higher coverage.
But Canadian consumers taking a guaranteed issue policy when they qualify for better life insurance are overpaying for the coverage — and worse, they could be putting their family a risk.
Guaranteed issue policies have a waiting period on the death benefit of usually two years on a non-accidental death. In layman's terms, your beneficiary will only get a refund of the premium if you die within the first two policy years — unless you die by accident.  Most Guaranteed Issue policies are sold direct by the insurance company.  The Edge now underwritten by Co-operators does offer a $25,000 broker sold plan and Bingham Group Services also underwritten by Foresters Life Insurance Company has a Guaranteed Issue Mortgage Insurance plan covering mortgages up to $500,000.
Compare that to traditional life insurance policies, which pay out on an immediate basis. And as we mentioned above, many people who don't qualify for traditional policies can easily qualify for simplified issue policies if need be. These people will also receive their payout without a waiting period.