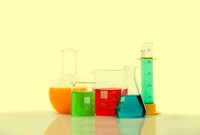 Guaranteed issue life insurance provides applicants with life insurance with no medical tests and no health questions.
This option differs from simplified issue life insurance, which also has no medical tests, but which has a short series of health questions. Some simplified issue policies come with an immediate death benefit, while others have a deferred death benefit.
All guaranteed issue policies come with some type of deferred death benefit. This means that if the insured dies (usually within the first two policy years) from a non-accidental death, the death benefit will be limited to a return-of-premium. Some companies include interest on the return of premium, whereas others don't include any interest.
Guaranteed Issue plans usually come with a higher ticket price than Simplified Issue plans.  The insured should also first investigate Simplified Issue coverage to see if they qualify before going the Guaranteed Issue route. Many Simplified Issue plan do not have questions related to build, diabetes, mental nervous disorders, travel or drug use.
Simplified Issue plans also come with more flexibility and more plan design options.  For example Canada Protection Plan underwritten by Foresters Life Insurance Company has Quick Pay option where the insured is covered for life but the plan can be paid up in a limited number of years.Assumption Life's Golden Protection Plus has a death benefit which increases 3% per year up to double the initial death benefit allowing the insured 's benefit to keep in line with inflation.
Canadian consumers can purchase guaranteed Issue coverage directly from insurance companies like BMO Insurance and Manulife Financial, or they can use an independent broker. The Edge, which is now underwritten by The Co-operators, offers death benefits of up to $25,000. Bingham Group Services also offers a unique guaranteed issue mortgage insurance plan, which is underwritten by Forresters' life insurance company.
This policy allows the insured to get up to $500,000 of coverage. Two caveats for the coverage are that it's tied to the insured's mortgage and the death benefit excludes any pre-existing conditions treated within the last year.
For more details on guaranteed issue life insurance in Canada, please contact us at 1-866-899-4849 or visit our No Medical Life Insurance Quote Page.