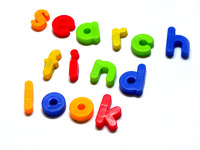 There is little doubt that life insurance remains one of life's reluctant purchases. It is often not until a person settles down and starts a family that he realizes that the value of his life also has an equivalent cash value.
Youth, on the other hand, seems to be a deterrent. The idea that a person might die before he has reached retirement is not a thought that is easily entertained by a young person. Consequently, many people miss the window of opportunity for finding life insurance at the best rates based on age and health. By waiting until one's thirties, an applicant have put at risk the opportunity for lower life insurance rates because even the slightest compromise to his health can mean higher premiums or total denial for life insurance coverage. The same goes for applicants looking for disability or critical illness coverage. It is most important that an applicant capitalizes on his youth and his good health to reap the benefit of the lower premiums and higher coverage amounts that these two factors offer.
Application Process
After applying for life, disability or critical illness coverage, the underwriting department will assess the age, health and lifestyle of each applicant. Based on the information collected from the questionnaire and subsequent medical examination three things could happen.
1. Accepted: The application will be accepted and a standard or better than standard premium rate will be applied.
2. Rated: The application will be accepted, but due to some of the information collected the insurance policy will be rated and the applicant will pay a higher premium for the coverage.
3. Declined: The application will be declined due to the information collected and no policy will be issued.
Application Declined! Understanding Why
When a life, disability or critical illness insurance application is denied it can be a confusing time, however the insurance companies should be very clear on the decision and why the coverage has been denied. There are several different factors why coverage is denied, but they all have similar roots.
Age – The age of the applicant does not always cause insurance coverage to be declined, but it can be a contributing factor. For instance, when it comes to life insurance most companies set their own maximum age limit for coverage application. Some life insurance companies will decline coverage for applicants 75 and older while others allow people up to the age of 90 to apply. Disability and critical illness insurance each have their own specific age requirements, and like with life insurance coverage, they may vary between insurance companies.
Health – The applicant's current health and any previous health history play a significant role in whether the application is accepted, rated or declined. When applying for life, disability or critical illness insurance coverage, the health information collected will have a big impact on how the applicant is rated. A significant health condition from the past does not always mean that an application will be denied, but if an unknown medical condition shows up during the insurance medical examination there will be a red flag on that application. This red flag can cause limits to coverage, increases in premiums or decline of the application.
Lifestyle – Several questions on an insurance application are regarding the applicant's lifestyle. These questions can involve things like the applicant's smoking habits, alcohol consumption, drug use, occupation and hobbies. The way an applicant answers these questions will have a definite effect on how his application is rated. Of course, even if the applicant has been under treatment (at centers similar to https://www.aristarecovery.com/treatment-programs/outpatient-program/) with addiction problems, there is a possibility that their application might be rejected. While they might have themselves bettered their lives in rehab, a medical history of drug or alcohol use might prove to be a hindrance to procuring insurance.
Options for People Who Have Been Declined
Providing for one's family is commonly one of the top reasons for purchasing life, disability and critical illness insurance. No one wants to think about the emotional toll his death, disability or illness could have on his family, but when insurance coverage is declined the thought of the financial toll these events would have is totally devastating. Thankfully, these days there are more options for people who have been denied insurance coverage – no matter what the reason is.
Humania Assurance Inc. may seem like the newest kid on the block when it come to providing no medical life, disability & critical illness insurance to people who have been declined traditional insurance coverage. The truth is Humania Assurance, formerly LS Mutual Life Insurance Company, has just celebrated its 75th birthday, and in its 76th year, Humania Assurance aims to change the face of insurance for those Canadians that have struggled to get coverage.
According to the Insurance Journal, Humania Assurance likes to take "the road less traveled" when it comes to marketing insurance products that work and that give consumers what they need. In July 2013, Humania Assurance launched a new product line that caters to the needs of applicants who were previously declined from coverage. People applying for Humania Assurance's no medical products are seeing a few advantages that they didn't see when trying to acquire more traditional life insurance.
Quick Response: With the new online services most insurance companies are providing applicants are finding out more quickly than ever if their application has been accepted. Humania Assurance is no exception to this. According to the same Insurance Journal Article, the acceptance process that used to take 10 to 14 days now takes less than 72 hours.
Excellent Coverage Options: Humania Assurance is offering very competitive coverage options for all three types of insurance: life, disability and critical illness. Available coverage for life insurance can reach as high as $300,000. The maximum disability coverage is $2,500 per month, while the maximum payout for a critical illness claim can be as high as $100,000. In many cases these coverage amounts are much higher Humania Assurance's competitors are offering.
The Health Questionnaire: The Humania Assurance application asks eleven health-related questions as a part of their application process, but applicants are not automatically declined when they answer, "Yes," to any of these questions. Instead any health question that results in a "yes" answer will be considered to be a "pre-existing medical condition," and may produce a higher premium amount and will result in a death benefit denial if the applicant dies of this condition within the selected timeframe (either 12 or 24 months.)
The life, disability and critical illness marketplace is on the move. Insurance companies are changing to meet the needs of all consumers regardless of their health and lifestyle. As each new product enters the market, consumers are able to reap the benefits of more choices, better prices and faster service.
NoMedicalLifeInsurance.ca is an initiative of independent insurance expert Tamara Humphries and LSM Insurance.