In the early 1900's, the leading causes of death in Canada were infectious diseases like cholera and smallpox. But due to the advances in immunization and public health these diseases were almost completely eradicated by the 1950's. Nowadays, the leading cause of hospitalization is heart disease and stroke. In Canada, it accounts for 16.9% of hospitalizations. Of those, seventy thousand are heart attacks; that is one heart attack every seven minutes. Of those heart attacks, only sixteen thousand result in death. Thanks to live-saving treatments, more and more people are surviving cardiac events, including heart attacks.
Life after being diagnosed with or surviving heart disease can be full of challenges. One thing that many people report is being more tired than they were before; their ankles and legs may be swollen and they may be required to take medication for the rest of their life. But this is not a life sentence, and many people find with some changes they are able to lead a long and happy life. Changes such as losing weight, quitting smoking, exercising right, and eating healthy can help reduce the odds of another attack occurring. Learning to manage stress is also a crucial part in maintaining good heart health, as stress causes the body to release hormones that can strain the heart.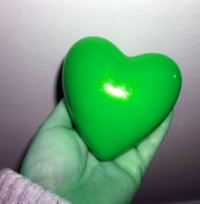 One important thing to note is how heart disease affects a person's ability to get life insurance. Life insurance is a risk-adverse business and people with heart disease may find it difficult to find affordable coverage or may find themselves being declined for coverage entirely. If you are concerned about or think you are at risk of being declined, it is important to take preventative steps. Having a denial of coverage on your history will make it even harder to obtain coverage, so one thing experts often recommend is to talk to your broker ahead of time, explain your situation before it is on the application, so that he or she can help you in your search for a company that will cover you. Because brokers deal with multiple different companies at any given time, they have the flexibility to find the one that is right for you.
One option they might recommend is no medical life insurance. No medical life insurance is a life insurance product that will not require a medical work up, and may only have a few health related questions. It can be a term life policy, such as Assumption Life's Instaterm product (which can be either a 10 or 20 year term policy with a death benefit of up to $150,000), or a whole life policy. One thing to note is that with no medical products, the death benefit may be lower than what traditional plans might offer, as well the premiums may be higher due to the higher risk associated with these types of policies. But having some coverage is better than having none at all.
Thanks to medical advances, people are living longer and healthier lives. Heart attacks, which used to be fatal, are now becoming survivable events. Living with heart disease is no longer a life sentence, and leading a healthy life can prevent heart attacks from reoccurring. Like everything in life, it is all about balance and moderation.
NoMedicalLifeInsurance.ca is an initiative of independent insurance expert Tamara Humphries and LSM Insurance.