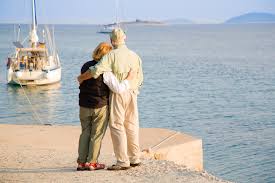 No medical life insurance policies are easy-to-obtain policies that will not require you to disclose or prove any medical information. The removal of this medical requirement opens up many possibilities to those that would have otherwise been denied coverage.
Good option for Seniors Life Insurance
This type of policy is fantastic for many types of situations. Seniors find that the majority of insurance companies will not sell them a new life insurance policy. Those that did purchase life insurance at an earlier age, may find that they are lacking the financial security needed for their loved ones after they are gone. The cost of funerals run into the thousands of dollars and this is not a burden you want to leave after your death. Seniors no medical life insurance policies benefit especially well because any health issues they may have encountered during their lifetime will not be an issue to obtain the policy. They can purchase a life insurance policy and have peace of mind for their families without having to fear denial from anything medical in their past.
Hard Workers fast and reliable option
Mid-aged families are finding themselves in the midst of extremely busy schedules. With dependent children, elder family care and full time work, there is hardly time for a normal meal let alone medical appointments. No medical life insurance policies work well in these cases as they allow for a convenient purchase of life insurance coverage. They can put a policy in place immediately to ensure that they are fully protected. If there are no medical issues in the family, then they can review their policy and convert it to a lower premium one at their convenience. This ensures that they are covered at all times while still having the flexibility to adjust their policy at their own pace.
Bigger premiums as main disadvantage
The premiums for a no medical life insurance policy will be slightly higher than standard insurance policies, and this is because they are insuring you with less information than that is normally required. While this may cost a bit more initially, the value of a life insurance policy is still unquestionable after you are gone. Having any type of policy is much better than having no life insurance policy at all. The monthly cost of premiums is minimal compared to a lump sum amount for a funeral plus daily living expenses for many more years. If you are gone, consider the additional help and expenses your family will need in order to be able to carry on without you.
At NoMedicalLifeInsurance.ca we understand how intimidating life insurance can be. We are proud to be able to offer you life insurance without requiring a medical exam. We are happy to discuss your options with you and show you what can be done to ensure that your family is adequately covered at the lowest cost available to you. Talk to our specialist today. Life insurance is invaluable; do not wait until it is too late.