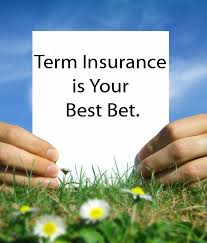 Here at No Medical Life Insurance, we don't just provide you with one option for life insurance coverage; we are partnered with several life insurance providers, all of whom have different package options and different areas of interest and specialization.
What we do is set you up with the life insurance provider and life insurance coverage that is best suited to you, your lifestyle, your medical history, and your needs. You deserve to not only have comprehensive life insurance coverage, but life insurance coverage that will cover you thoroughly and completely, in a way that will provide you with the peace of mind that you deserve.
Another issue that should always be factored into your life insurance coverage is your budget.
You need to choose an insurance package that will work with your budget, and unfortunately for most people with preexisting medical conditions, life insurance premiums can be sky high. The good news is that with no medical term life insurance, you will not be discriminated against simply because you have a medical condition. In today's insurance marketplace, there simply shouldn't be room for this type of discrimination.
Here at No Medical Life Insurance, we believe that all customers should be treated equally, each with dignity and respect. It is no one's best interest to inflate premiums to an unaffordable level for people with medical conditions, and that's why we provide a number of options form the best service providers, without requiring you to submit your personal medical information first.
No medical term life insurance is the best option for customers who expect a decent standard of customer service. Whether or not you have a preexisting medical condition, you deserve to have the best possible options for life insurance coverage. For more information on how you can sing up for no medical term life insurance, contact us at 1-866-899-4849.