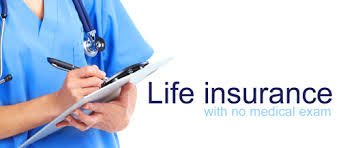 It is always hard to hear that you or a loved one has been diagnosed with a serious illness. It is even more difficult when you are not covered for life insurance. However, a no medical life insurance plan could be what you're looking for. This type of plan is life insurance that doesn't require a doctor's visit, medical report or exam. Furthermore, there are insurance companies such as NoMedicalLifeInsurance.ca that have expertise in helping you find the best rate on life insurance, without worrying about a medical.
With NoMedicalLifeInsurance.ca, immediate coverage is available for individuals between the ages of 20 – 85, regardless of your medical history. This includes a medical history with cancer, heart failure, stroke, insulin treated diabetes, bipolar depression, obesity, alcohol or drug abuse. Moreover, depending on the plan chosen, the coverage can range from $5000 to $250 000.
Michael Taylor, vice president of sales at Hunter McCorquodale, said in an article from the July edition of Investment Executive that about 5% of all life insurance applications are denied in Canada each year, which equates to roughly 35,000 decline policies. The first reason is because of the health history, and some other reasons are the insured's occupation, participating in hazardous activities or travelling to a dangerous location. In addition, one thing you should remember is that it can be costly to have life insurance. There is an increase in the premiums you pay if you are not in good health or do not qualify for a traditional plan. However, there is a bright side. If you have been declined for life insurance in the past, the agents can take a look at your history and past applications to see if you are best fit for either a traditional or non-medical life insurance carrier. These policies can either be guaranteed (meaning no questions or medical tests) or simplified (no medical tests and some questions)
NoMedicalLifeInsurance.ca was the idea of Tamara Humphries and LSM insurance, which is a member of the Consumer's Association of Canada. In addition, NoMedicalLifeInsurance.ca can also give you a company by company report of what Canadian insurers are providing value and which ones are not. They understand the importance of customer loyalty, and are committed to creating a value-added experience. The employees of this company adapt to changing customer needs through continuing education and technology to enhance customer service. Moreover, they can give you free quotes to see if you qualify for no medical life insurance. They also have access to the most up to date financial planning software from all the insurance carrier partners. They will try everything to prepare the best possible package for every client's unique situation and needs. As alluded to earlier, there are plans for people who have been rejected before, or even if they are in good health.
Some additional benefit of the no medical life insurance is the easy, no-hassle application process. The fact that there is no medical exam means you don't have to worry about the hassle of providing blood tests or urine samples. All you have to do to see if you qualify is to answer a few medical history questions. If you qualify for this coverage, you can have the peace of mind of knowing you're insured in as little as 24 hours. Moreover, at NoMedicalLifeInsurance.com, they will use your information to match you with a life insurance company that will most suitable for you.