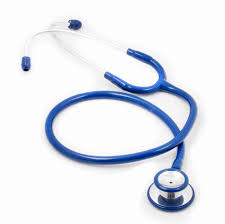 Do doctors and medical exams make you feel nervous or uncomfortable? Do you have little free time and the idea of spending it in a doctor's clinic just doesn't appeal to you? Do you have a medical history that might indicate future health problems or have you recently been diagnosed with a critical illness? If you answered yes to any of these questions, no medical critical illness insurance might be the perfect health insurance option for you.
A critical illness, like cancer or a heart attack, can leave a person in financial ruin, often even draining the patient's life savings. Most Canadians do not realize how many elements of recovery are not covered by the public health care system when it comes to a critical illness. Special drugs and supplements, at-home care expenses, and medical appointments with private healthcare professionals are not covered. This is where no medical critical illness insurance has your back.
The exact definition of critical illness insurance – what exactly is covered and how much is paid out-is up to each insurance company. Most insurance companies will pay out a lump sum to the insured patient after a critical illness has been diagnosed; companies will usually cover cancer, heart attack, and stroke, but some may also cover other illnesses. The lump sum can be used to help with special prescriptions, at-home care, living costs, and other expenses that may be incurred through treatment and are difficult to afford without a steady income.
No medical critical illness insurance covers all the same things as most other critical illness insurance policies, only it doesn't require the usual time-commitment and nervousness of a medical exam. Without a medical exam, nearly anyone can be approved for critical illness insurance. Even those currently battling cancer or heart disease can find themselves being approved for the type of insurance that will help with already accrued medical expenses. While many policies require various medicals tests and exams, no medical critical illness insurance does not. If you are in need of paying medical expenses in the meantime before you get insurance, you can get a structured settlement loan here from lawsuitssettlementfunding.com.
Factors like a recent heart attack, high cholesterol levels, the use of tobacco or alcohol, and a current diagnosis of a critical illness can result in an application for a standard critical illness insurance policy to be denied. Insurance companies that offer no medical critical illness insurance, like No Medical Life Insurance, can work to accommodate all sorts of medical conditions and find an insurance plan that works for each customer.
The biggest factor that might deter some Canadians from no medical critical illness insurance is that the policy's premium might be slightly higher than one that does require a medical test or exam. It is assumed that someone looking to acquire no medical critical illness insurance might have a spotty health record or a current illness and will undoubtedly require a lump sum payment in the near future; a company that offers insurance without any medical testing has to protect both themselves and all clients.
The higher premium for no medical critical illness insurance may be a deterrent in the beginning, but a higher premium does not detract from the critical illness coverage. The lump sum will still be paid to the insured party, saving the patient's retirement plan from being spent on medical expenses. Many Canadians without insurance turn to other resources, such as credit cards or life savings, but once the disease is defeated, the money stress still remains. No medical critical illness insurance can save a person from having to worry about money when there's already so much to deal with, even with a less-than-perfect medical history.