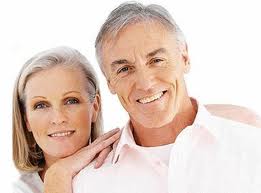 When you were in your late 20s and early 30s, your life insurance needs took top priority. After all, should anything have happened to you, you had young children to think about, a spouse that needed financial support and a home that no one wanted to lose. Now that you've entered a new phase in your life, you may think that life insurance is something of the past; but this is not so.
Much like you have changed over the years, your life insurance needs have as well. If you have a spouse who will survive you, consider the financial security required for the rest of their life. Other needs for 50 plus life insurance can be:
Taking care of your adult special needs child
Paying off your debt
Providing financially for your family business
Final expenses
Charitable giving
Providing for children or grandchildren for university, college and/or professional school
50 plus life insurance is still important to you and your family. And the best part is … you have options:
Term life insurance: Your first 50 plus life insurance alternative is a term life insurance plan for seniors. With a term policy, you buy life insurance for a fixed period of time, which can be anywhere from one year up to 30 years. In the event of your death during the period when your coverage is in effect, your term life insurance will pay out a specified amount to the beneficiaries listed on your policy.
Whole life Insurance: Also known as permanent insurance, a 50 plus life insurance that is a whole life policy means you have coverage for the rest of your life, as long as you pay the premiums.
What's the difference: A 50 plus life Insurance term policy can be more cost-effective than whole life insurance. A term policy is a good safeguard for specific financial commitments such as college tuition. You can time the term policy to expire after your child graduates from the college or university program. On the flip side, a benefit of the whole life insurance is the savings feature. While policies may slightly vary between companies, in general part of the premium money you pay out goes into your whole life policy and is invested, having the potential to grow over time. This leaves your loved ones well-taken care of after you are gone. As well, you can borrow against the cash value in a whole life policy while you are alive.
NoMedicalLifeInsurance.ca is an initiative of independent insurance expert Tamara Humphries and LSM Insurance. They have unique expertise in finding the best possible rate on life insurance without a medical exam. Immediate coverage is available for individuals age 20 to 85. Their team has access to and uses the most up-to-date financial planning software from their insurance carrier partners. They focus on personalizing each insurance search, preparing the best possible package for each client's specific situation and needs.