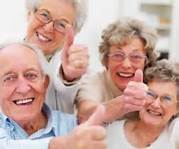 Did you know that only two thirds of Canadians have life insurance? Among the reasons why some Canadians are uninsured is the thought that there is no life insurance for the sick. Life insurance companies only underwrite healthy people because they are low risk, right? Wrong. There is such a thing as life insurance for the sick, and it is likely far more affordable than you think. Of course, the younger and healthier you are, the easier it is to obtain life insurance for a low rate and high benefit. However, life insurance for the sick exists for those that present a higher risk due to a critical illness or a pre-existing condition.
Out of those two thirds of uninsured Canadians, over 20% admit it's just not something they've looked into; and speaking quite frankly – bad move. Think of it's this way. You should probably look into getting the oil in your car changed as per the manufacturer's instructions. However, you put it off or don't do it because money is tight. This lack of maintenance wears on the engine until you have a bigger mechanical problem. The money you would have spent on an oil change is now something you wish you would have looked into to avoid the now very costly engine repair.
It's the same with life insurance – especially life insurance for the sick. Put it off and you could leave your dependents with financial hardship. If you think it is something you just can't afford because you have medical bills and lost time on the job due to your condition, you still owe it to yourself to check out your options – a good place to start may be reading some reviews on the various providers out there, like this Haven Life Insurance Review, and start to identify some policies that could work for you.
Did you know that there are several different policy types to cover different types of medical situations? Even if you don't qualify for a standard policy (and some are surprised to see that they do; for example, if their cancer has been in remission for a number of years), you may qualify for a simplified policy. If your condition is severe, you may still qualify for a guaranteed policy. As each policy comes with their own set of guidelines, terms and benefits, the best thing you can do is to talk to a professional life insurance agent. These experts are adept at finding you the coverage you need at the best rates possible.
While the process of obtaining life insurance for the sick is not as simple as getting a policy for a young and healthy person, it is nothing to be scared or intimidated about. It is a huge misconception that insurance is "one big scam" and it is hard to get the benefits when you need them. That is a myth perpetuated by a few disgruntled individuals. Thousands of policies are paid out in Canada each month. Not paying is not the norm. The ones that hit the news, blogs, and forums are the policies that undergo investigation due to suspicions of fraud and an sec attorney can help in cases such as this, especially if they are fighting their corner against the fraud allegations that may be baseless. There is no problem when all the paperwork is in order.
Here at No Medical Life Insurance.ca, we understand your hesitation. If you need life insurance for the sick, you may feel that you won't qualify or that the cost will be too high. We encourage you to talk to us to learn more. We work with the best carrier partners in the business and our access to our many resources means we are in an optimal position to find a policy that works for you. Additionally, we care about your situation and provide discrete, professional, caring service to all our customers.
Life insurance for the sick is available. If you've put off looking into it, now is the time. Contact us today. We are happy to help.