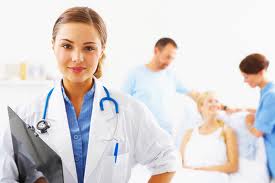 You have worked hard to build a fantastic life for yourself, but what is that life worth if you don't protect it? Your financial advisor has likely given you several pieces of advice that will help you keep your future. The first piece of advice is to set aside at least three months earnings for unexpected emergencies. The second piece of advice is to prepare for the worst. That "worst" situation for a family would be the sudden death of a breadwinner. Spouses should carry life insurance for at least ten times their annual salary, so in the event of their sudden death the family can grieve freely with no financial worries. The final bit of advice would be to carry critical illness insurance. If you did not buy in when you were young and healthy, you may worry that your health history will prevent you from qualifying for any type of health insurance, but today's competitive market place, along with a higher level of health awareness and preventive ideologies, has allowed many insurers to provide a no medical critical illness insurance package.
What is Critical Illness Insurance?
Essentially, critical illness insurance involves a lump sum payout to be made to an insured after they have been diagnosed with any number of critical illnesses. The list of illnesses is predetermined by the each insurance company, and therefore, may vary from company to company. In the past, this insurance had to be purchased years before any symptoms of the illness appeared, but these days a poor medical or family history does not have to preclude you from using this financial tool to support your family. There are several insurance companies that provide a
no medical critical illness insurance plan
.
What is No Medical Critical Illness Insurance?
No medical critical illness insurance can be an important tool for helping your family maintain a secure and familiar lifestyle when a health situation makes things seem so uncertain. The lump sum payment can help pay medical expenses and household expenses when the regular family income has been strained due to a critical illness. In most cases, no medical critical illness insurance guarantees that a person can apply for a critical illness insurance plan without seeing a doctor or consenting to a medical exam. This provides peace of mind for you and your family.
What is a Critical Illness?
The determination of what is a critical illness is left up to each insurance company. Most insurance companies include the following illnesses:
Other illnesses can be included under the policy terms, so it important to do your research. However, there are several illnesses that will be excluded from coverage, even within a no medical critical illness plan. Those illnesses include, but are not limited to the following medical events:
Self-inflicted injury
Injuries or illnesses resulting from alcohol or drug use
Injuries or illnesses received from participating in a predetermined hazardous activity
What Is the Difference Between Life Insurance and Critical Illness Insurance?
Basically, you have purchased your life insurance to help someone else. You do not experience any of the benefits of your life insurance plan, other than the satisfaction of knowing that your family will be taken care of in the event of your death. On the other hand, over your lifetime
there is an 80% chance that you will suffer from some type of critical illness
. A no medical critical illness insurance policy is a policy that you buy to benefit you.