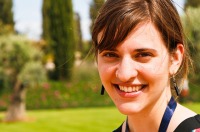 Roughly 4% of life insurance applications are declined every year in Canada, which represents 32,000 applications and $8 billion in premiums. Lifestyle issues or medical history make up 80% of the reason why applications get rejected.
So if you find your application among the 32,000 declined every year, what should you do?
The first step is to determine why your application was declined.  Most insurance companies will not release this information to the insured themselves, but to the insured's doctor instead.
Once you find out why your application is declined, you should reach out to a licensed insurance broker who is familiar with hard to insure clients.
Keep in mind, each insurance company has its own underwriting criteria: what is unacceptable risk to one company, may be acceptable to another. Traditional life insurance policies include applications requiring the insured to complete a full list of health questions and meet with a nurse to have a series of medical tests done, such as a blood pressure check,  a urine sample or a blood test.
Most insurance companies will allow the applicant's broker to make a preliminary inquiry into whether the insurance is likely to be issued. The results of this preliminary inquiry are not binding, but do give a good indication of whether it's worthwhile to submit an application.
If a traditional life insurance  policy is not available, the insured could apply for a no medical life insurance policy. These policies are broken down into the following two categories: Simplified Issue Plans, which have no medical tests and a short series of health questions, and Guaranteed Issue Plans, which have no medical tests and no health questions.
Generally, simplified issue policies provide higher face amounts and lower premiums than guaranteed issue policies.