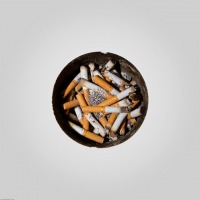 Guaranteed issue life Insurance seems like a no hassle, easy way to buy life insurance. The ads make it sound so simple: no pushy salesperson, no medical tests and no health questions. However, all this convenience and simplicity comes at cost. The following are five reasons not to buy guaranteed issue life insurance.
1. Guaranteed Issue Life Insurance plans have a waiting period for non accidental deaths.
The waiting period is generally two years and this means if the insured dies of a non accidental death in the first two policy years, the death benefit is limited to a return-of-premium plus interest. Some companies even extend the waiting period beyond two years. By contrast, simplified issue life Insurance policies, which also have no medical tests, but have a short series of health questions as well, can come with an immediate death benefit. Generally speaking, the more questions asked, the greater the likelihood the plan will pay out on immediate basis.
LSM Tip: Most simplified issue plans ask if the insured has been declined in the last two policy years. If they have, then the coverage will either not be available, or be available with a deferred death benefit, similar to a guaranteed issue plan. If the insured has significant health issues, he or she should look at applying for a simplified issue plan first and if they can get traditional life insurance later on down the road, then they can take steps to cancel the simplified issue plan.
2. Very low coverage amounts are available.
Most guaranteed issue plans have face amounts of $20,000 or lower. Simplified issue policies can provide up to $150,000 of coverage and, when combed with multiple simplified Issue plans, the insured can obtain over $300,000 of coverage without a medical test.
3.The premiums are very expensive.
Guaranteed issue plans can be 50% to 70% more expensive than comparable Simplified Issue policies. The fact that there are no questions whatsoever really jacks up the premium. Another factor is the heavy advertising costs of aggressive direct-mail campaigns.
4. Blended smoker and non-smoker rates.
Many guaranteed issue plans price smokers and non-smokers at the same rate. When you consider that
Statistics Canada
reports that 20.8% of Canadians smoke, that means the remaining 79.2% of non-smokers are overpaying for their life insurance.
5. Guaranteed issue life insurance has built-in accidental coverage as a way to beef up the coverage amount.
The reality is, this is essentially a marketing ploy. The chance of someone dying by accident is extremely low when compared with other causes of death. In fact, according to the
National Center for Health Statistics
, the leading causes of death in the United States are heart disease, cancer, stroke, chronic lower respiratory diseases, and then "accidental injury", which, even then, is a broad category that includes a lot of unquantifiable random instances.