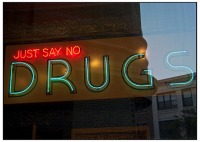 Hunter McCorquodale Inc. offers a special risk life insurance policy that is different from other simplified issue and guaranteed issue life insurance plans.
Simplified issue life Insurance policies are issued on an instant issue basis, which means the insured is either approved or not approved based on their answers to a short series of questions. These policies generally have much more limited death benefits, especially guaranteed issue plans and many of these plans have a two-year waiting period on non-accidental deaths.
This policy, which is called Secure Life, is underwritten by Ace Life and is a fully-underwritten policy, so the insured must answer a series of health questions, medical tests may be completed and the insurance company may order a doctor's report. However, the policy differs from regular life insurance plans because it caters to the hard to insure market. Secure Life is able to cover applicants that would otherwise be declined for traditional life insurance.
For example, they were able to issue a policy to a 56-year-old who had a recent heart attack and a quintuple coronary artery bypass graft. The insured's stress echo-cardiogram was borderline normal, but $500,000 of coverage was still issued nine months after the surgery.
The plan is available to applicants ages 20 to 65 and comes in face amounts of $50,000 to $500,000. The premiums are level for 20 years, or until age 75, whichever is earlier.
The product fills a big need in the Canadian life insurance market, as approximately 4% of life insurance applications in Canada are declined each year. This represents a significant amount of individuals who are unable to get coverage. Thankfully, the Secure Life plan has approved over 75% of the applications submitted to date.
For more details on life insurance in Canada, please contact us at 1-866-899-4849