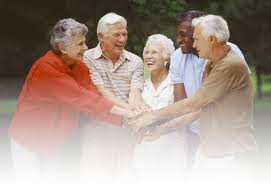 To understand what we mean when we discuss senior's whole life insurance, we must first differentiate between whole and term insurance.
Whole life insurance is a policy that covers you until you pass away. Most whole life insurance policies have a cash allowance that builds up over time. You can withdraw or borrow against this allowance, but you must pay it back to receive the full benefit. If you purchase whole life insurance when you are young, you will enjoy a low premium for life and not have to worry about your coverage, even if you develop an illness.
Term life insurance for seniors cover you for a specific period of time. This can be 5, 10, 15, etc. years. With term life insurance, you can quite conceivably "outlive" your policy. Term life insurance is cheaper to purchase than whole life insurance. The decision of term life vs whole life insurance can be a tricky one to make.
So why would a seniors consider whole life insurance over term life insurance? Certainly someone in their 60s or 70s would only need insurance for a limited amount of time….right? Not exactly.
While term life insurance may be the attractive option for seniors due to the lower premiums and fixed amounts of time, the key is to think long term. Senior's life insurance should cover them from the point of purchase to the duration of their life. A 60 year old, for example, that buys a 15-year policy, could easily outlive the policy, even if health complications arise. Then, the senior is looking at purchasing another policy while advanced in age and possibly in declining health. This will result in higher premiums. Even if the policy covers the senior to their life's end, there are funeral expenses and an estate to settle. The benefit for term life insurance is lower than whole life; therefore, there may not be enough insurance money to cover final expenses.
Senior's whole life insurance, while having a higher premium, can buy long-term peace of mind. With that said, it's always imperative that you store receipts and keep track of your spending and costs through software such as Expensify that will allow you to upload, and even email receipts. This can be worth its weight in gold if you ever need to make a claim against spend.
Let's say the senior is in his or her 70s and purchases whole life insurance. If the senior has a heart condition or any age-related illness in his or her 80s or 90s, they do not have to worry about their policy ending or having to purchase a new policy while admitting to a serious health condition. Additionally, the benefit is greater and this goes a long way in settling final expenses. And let's not forget the cash portion of the senior's whole life insurance policy. The insurance company invests a portion of the premium and converts it to cash. If this allowance was not withdrawn or borrowed against (or it was but it was repaid), that cash is available for use. The dependents could do anything from putting it into a grandchild's education fund to paying off a mortgage.
The right kind of insurance for seniors will depend on many factors, but just because you are advanced in age, you should not rule out whole life insurance. Senior's whole life insurance comes with many benefits – and those benefits are more than just financial ones.
To help you better understand seniors whole life insurance and how it can benefit you, have a chat with the helpful agents at No Medical Life Insurance.ca. An initiative of independent insurance expert Tamara Humphries and LSM Insurance, No Medical Life Insurance.ca has partnered with carriers across Canada to give you the insurance options you deserve. They specialize in "no-medical" insurance policies, making sure even the most difficult to insure individuals have coverage options.
A seniors whole life insurance policy may be the late-in-life insurance you are looking for. Once you have the policy, you are covered for life. Contact No Medical Life Insurance.ca today to discuss this and all your other insurance needs at 1-866-899-4849 or visit our No Medical Life Insurance Quote Page