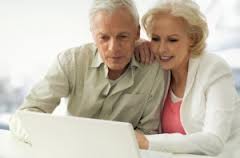 Ah, those lovely golden years! You've worked hard all your life, paid off your mortgage, set aside a little for the kids, put a few thousand in your grand-kid's RESPs, and now you're ready to follow your retirement dream of travelling around the world. Why not? You've worked hard and you deserve it. There is only one thing bothering you. You have a pre-existing health condition. Does this mean you can't get travel insurance? Or maybe you're just concerned to know
if your travel insurance covers it
? If you need senior's pre-existing condition insurance for travel, you will be happy to know there are several options available. While the particulars will vary from carrier to carrier, here are some of the basics you should know.
Your carrier will assess your insurance risk based on several factors, including the length of time you will be travelling, the stability of your condition at the anticipated time of travel, and the severity of your condition.
You may be asked about your medication, as a change in medication may affect the stability of your condition.
Obtain any outstanding test results prior to applying for travel insurance.
An emotional or mental disorder qualifies as a pre-existing condition is hospitalization is necessary or acute psychosis was diagnosed.
Be prepared to address the issues above along with any other questions your insurance agent asks of you. Depending on the plan you qualify for,
senior's pre-existing condition insurance
for travel may include emergency coverage. This is of vital importance when travelling. Things that may not affect you in your home setting, such as air travel, certain foods, exposure to new plants or animals or foreign virus, may greatly exasperate your condition once abroad. If you have a medical emergency while far from home, you and your travel partners will have peace of mind knowing your emergency medical care is covered by your senior's pre-existing condition insurance. If you have a health condition and had trouble getting life or health insurance in the past, don't despair. Many carriers across Canada have created special plans for senior's pre-existing condition insurance to ensure they can travel to their hearts desire with peace of mind. With so many plans available, how do you choose the best one for your needs? To get a full understanding of senior's pre-existing condition insurance for travel, consult with a professional insurance agent. There is simply no reason to be frustrated or alarmed by the terminology, limitations, exclusions and benefits when there are so many helpful agents ready and willing to assist you. For your convenience, these agents are available to meet with you in person (some will even come to your house upon request), by phone, by e-mail, or online. We do also recommend using a site like
gobear
to find the best insurance quote with the best benefits. Sites like these will compare different quotes to find the best one for you! You can then get in contact with the best company and start asking any questions you may have. No Medical Life Insurance.ca is an industry leader in helping Canadians get the insurance coverage they need and deserve. If you need senior's pre-existing condition insurance for your travel needs, make your first call to No Medical Life Insurance.ca. This company is an initiative of independent insurance expert Tamara Humphries and LSM Insurance and they have partnered with carriers across Canada to get you the coverage you need, when you need it. Check out what their happy clients have to say:
"I've been in the insurance industry for over 8 years in numerous capacities. NoMedicalLifeInsurance.ca is the best source of No Medical Insurance on the web. Their information is straight forward and up to date – I frequently use the site as a reference tool." – Paul Rogers
"I have been a client of LSM Insurance for three years and have been extremely happy with their service. Their approach is straightforward and is time friendly. It's a great feeling to know I have first rate professionals looking after my insurance and financial needs." – Mario Mavrides
If you are ready to spend your retirement years seeing the world, don't let a pre-existing condition stop you from getting travel insurance. Contact No Medical Life Insurance.ca for senior's pre-existing condition insurance for travel and all you other insurance needs.