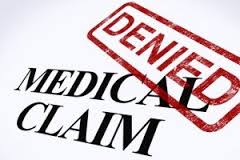 In a perfect world, we would all be young, beautiful, and in great health. The reality is, however, that we age and sometimes our health is compromised by various factors. These factors include genetic predisposition to certain diseases, contacting a virus or illness, complications from an accident and age-related illnesses.In a perfect world, we would all have taken care of our insurance needs when we were fit, healthy and in our early 20s. In reality, again, sometimes we overlook this part of life maintenance. So what happens in the real world if you are ill and/or no longer in the prime of your youth and you need health insurance? What's the best short term health insurance plans? Is there health insurance for sick people?
Yes there it!
Health insurance for sick people is designed to provide coverage for a wide range of possibilities, including:
Pre-existing conditions: If you need insurance but have been diagnosed with a serious disease or ailment.
Compromised health: If you need insurance but have had an accident that may lead to lasting health conditions, or if you work in an industry that has been associated with health-related complications.
Age: If you are healthy but in your golden years, you are at risk for common ailments associated with aging; your age alone has an impact on the type of insurance you can qualify for.
Unfortunately, too many people that fall into one of the categories above simply assume they will not qualify for health insurance, or that they will not get a good rate, so they don't look into their options. If only those people checked out health insurance for sick people, they would see that there are a wide range of affordable options.
These options include:
No-medical policies: There are a variety of Canadian carriers that offer no-medical policies. While you may still have to answer a health questionnaire, you do not have to visit a doctor and provide medical reports as proof of your health.
Guaranteed health insurance policies: These policies are designed to give coverage under any circumstances and typically, do not require a medical or even a questionnaire.
So what can you expect from health insurance for sick people? You can expect to pay a little bit more than you would for a standard policy. If you need to purchase health insurance for sick people under a no-medical or guaranteed policy, it is expected that you will need the benefit sooner than someone covered under a standard policy. The increased price is designed to make sure those funds are available to you when you need them, especially if you are getting the policy later in life.
The most important thing to know about health insurance for sick people is simply that it is available. Insurance is designed to ease your financial burden. The monthly payments you make for insurance are more than offset by being able to avoid a massive lump sum expense at a later date. Besides, if you are suffering from an illness or are in a high-risk category, big expenses are the last thing you want to worry about.
No Medical Life Insurance.ca works with the best carriers across Canada to ensure you can get health insurance for sick people where and when you need it. Do not put off getting health insurance because of a pre- or existing condition. With the many different policies and carriers out there, there is a policy that is available, affordable, and waiting just for you. Contact No Medical Life Insurance.ca today if you need any kind of health insurance. Qualified agents are waiting to assist you.