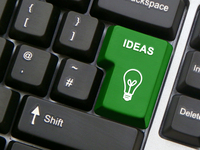 When it comes to finding life insurance that fits your needs, it is a matter of knowing where to shop around, knowing what to look for and how to navigate the world of life insurance. Let me, Lorne Marr, help you do this with little fuss and great success by sharing five essential no medical life insurance tips. How do you know I can provide you what you need? I have been in the insurance industry for over 20 years, starting my career with Met Life before founding LSM Insurance in 2004. My goal is to help LSM Insurance become Canada's top on-line life insurance brokerage.
What is No Medical Life Insurance?
It is exactly as it sounds – applying for life insurance without providing a full medical. It is important to understand that this does not mean there are no medical component or questions required to be answered. There are still a number of qualifying medical questions, which will differ depending in the companies, their policies and features. These must be answered truthfully and to the full capacity of the applicant to ensure the life insurance will be valid when required. This type of insurance can be broken down into two specific categories: simplified issue life insurance and guaranteed issue life insurance. With the former, there are no medical test, only a short list of health questions. With the latter type, there are no medical test and no health questions. Most of these have a waiting period of two years before the policy fully takes effect. No medical Life insurance can be a great fit for those who do not want to jump through all the hoops of full medicals, paying the expenses associated with that and sharing such intimate details with a third party, or for those that are difficult to insure due to health or lifestyle reasons.
Ask lots of questions – take advantage of preliminary life insurance inquiries
This is where you can see my role played out before you. As your life insurance advisor, I can undertake a preliminary inquiry on your behalf – this will be an informal inquiry to insurance companies – I would provide personal details about your health, age, lifestyle without providing a name – I would then receive information from potential companies on rates, premiums, whether or not you would be approved or declined, etc. In the insurance world, once a client has been declined it creates a potential red flag for other companies to note so this initial leg work avoids this. One caveat a preliminary inquiry does not result in a binding offer – but it does give you a good estimate of what the outcome will be.
Simplified versus Guaranteed Issue Insurance
Use Guaranteed Issue Insurance as a last resort. Why? It is more limited in both the coverage and discounts on premiums. Face amounts of usually limited to $25,000, compared to $150,000 or up with Simplified Issue. If you are a non-smoker, there are no benefits or rate discounts. And the premiums themselves are significantly higher than simplified issue insurance. I recommend started with the whole pie, and only accepting a slice once you have been forced to give up the rest.
Healthy Non Smokers should avoid Simplified Issue Plans
Bottom line is that you will not receive the best possible premium from this form of policy as these plans use often use blended non-smoker and smoker pricing, benefiting the smoker but costing the non-smoker much more. These plans have higher premiums than fully underwritten policies and often have reduced benefits; however, they are attractive to many people as they have a much simpler application process and the medical questions are broad enough to make it easier to get approval.
Understanding the death benefit in your policy
What are you looking for in your life insurance policy? What death benefits are essential? It is important when looking at the different companies and their policies to understand the death benefits. One of the biggest questions I receive around this is how soon will the policy pay out? How do I cover the funeral expenses if I have to wait so long? This will definitely differ depending on the policy so make sure you are aware of this answer before choosing.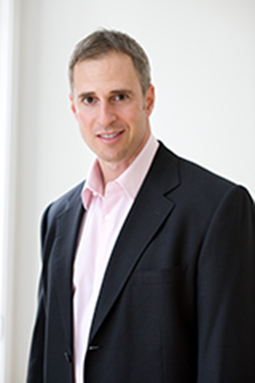 Shopping Around
And lastly, as with any long term or significant purchase, it is important to shop around. You can do all your own work or you can rely on an insurance broker or advisor who understands the nuances of the industry, has all the connections and can simplify the hunt for you by asking the right questions to understand your needs right away. This industry is always evolving, with new companies introducing new policies with new terms and benefits – it is hard as a layman to keep up with all the changes but as a licensed advisor, I am on top of all these changes. This is not just my job, it is my passion. To seek my assistance in your quest call free at 1-866-899-4849.