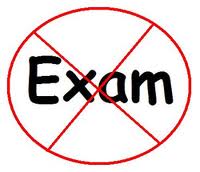 Life insurance is put in place to protect individuals and families in the event of an unplanned death. There are numerous types of policies available depending on your budget and need. Each type of insurance will have its own set of unique benefits. Unfortunately, what many discover is their own ineligibility to obtain life insurance.
When a policy is purchased, a medical exam is required. This informs the insurance company about any pre-existing illnesses or possible future health issues that the client may have.This information often leads to raised payment premiums or a complete application denial. This is a catch situation as many require life insurance because they are fully aware of their own mortality. They want to make sure that their families are taken care off in the event of their death. Thankfully, today, some companies now sell life insurance without medical exam requirements.
Life is not without surprises. A 2013 study has shown that "Canada rates #9 out of 20 in cancer rates worldwide". While this does not break down into types of cancers or mortality rates, it is very safe to assume that the majority of the people that fell into that statistic did not expect it to happen to them. While life insurance is not what most want to dwell on, it is what everybody needs to look into. Life insurance without medical exam requirements allows almost anybody to be able to purchase a life insurance policy. The importance of this cannot be underestimated. However, it is also important to remember that there will be some key differences between this and the standard type of policy.
If you purchase a life insurance policy without a medical exam, you will have higher premium rates. These rates are higher because the risk is higher to the insurance company. However, considering the option between higher premiums or no insurance at all, the choice is clear.
There may also be limitations to your insurance policy. Life insurance without medical exam requirements will include a questionnaire about your current and past health. If the insurance company feels a certain ailment is too great of a risk, they may exclude it from your policy. Be address all of these questions with your insurance agent and to read your policy carefully when you receive it. Again though, when faced with the option of no insurance verses insurance with exclusions, the latter option will still offer you and your family adequate financial coverage.
Life insurance without medical exam requirements is not only reserved for those with health conditions. Many people work away from home or work unusual hours and this restricts them from being able to visit a doctor for the required exam. Unfortunately, many in this situation put life insurance on a "to do" list until they can find the time. Instead of putting your family's financial future aside, opt for a policy that offers life insurance without a medical exam. This will allow you to be able to purchase life insurance right away. Then, at a later date, when more time does become available, you can talk to your insurance advisor about switching to another policy that may be more beneficial for you.
Life insurance without medical exam requirements is a fantastic solution for those that have ailments or very little time. This insurance option allows almost anybody to be able to purchase insurance coverage to be able to protect their loved ones in the event of their death. Life insurance may not be what everybody wants to think about, but it is one of those things that can make all of the difference for the future of your family after you are gone.