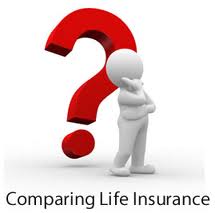 Life insurance is one of those things you know you need, but may be putting off for several reasons. Perhaps you find the terms confusing or think you can't afford coverage. Maybe you feel you will be denied because of your health or a pre-existing condition. Regardless of your reasons, if you don't have coverage, the time to act is now. An agent can easily assist you on the phone, in person, or even online to help you understand the terms, premiums and benefits.
The cost of insurance is not only less than you may think, it's far more affordable than being caught without it when you need it. The small monthly fees you pay are designed to offset a large financial burden later in life. Best of all, if you have a health concern that you feel will get you denied for coverage, there are several options just for you. Guaranteed issue life insurance Canada policies are guaranteed to cover you. That's why it's in the name!
Guaranteed issue life insurance Canada polices are offered by many carriers, and while the premiums and benefits differ, they have a few main things in common:
You are automatically approved regardless of your age or medical history. These policies are specifically designed to offer coverage for anyone that does not qualify for a standard policy.
A medical exam is not required. You do not have to turn in a report from your doctor and in some cases, you do not even have to answer a questionnaire. Your health is not a factor in determining your coverage.
Your premiums are higher and your cash benefit is lower than standard policies.
Does that last point sound like "that catch" you were waiting for? It's not a "catch". The insurance industry is involved in minimizing risk. If you need a guaranteed issue life insurance Canada policy, chances are you have a health condition that is preventing you from obtaining standard coverage. Chances also are, you may need the benefit sooner than your peers. The higher premium allows you to obtain coverage with other benefits that may involve living allowances, graded waiting periods, a cap on premiums, and lifetime protection.
So you see, there is no "catch". Since your situation is unique, your coverage must also be unique and flexible. The important part is that you can obtain coverage. Without it, your passing adds a terrible financial burden to those left behind. With it, your loved ones do not have to add financial stress to the grieving process.
Are you convinced yet that today is the day to look into coverage? Don't delay! Too many people put it off only to find it's not there when they need it. Also, too many people think their health will exclude them from coverage only to find there are so many options just for them! And if you simply find the world of health insurance confusing, look no further than NoMedicalLifeInsurance.ca.
As the name suggests, "No Medical Life Insurance" specializes in life insurance where no medical is required. Working with multiple carriers across Canada, No Medical Life Insurance is your one-stop-shop for guaranteed issue life insurance Canada polices. Not only will you find helpful information on this website, you'll also find agents ready and willing to assist you and testimonials like this one from realtor Dave Elfassy.
As a realtor I have many clients who have or need mortgages requiring life insurance but have health issues – the information on this website is invaluable. This site has a ton of great information on obtaining life insurance if you been declined and rated. I also really liked their articles on insuring people have had cancer or a heart attack.
If getting life insurance for any reason has been on the back burner of your to-do list, make today the day you get the coverage you need. With guaranteed issue life insurance Canada policies among the many different coverages out there, your peace of mind is just around the corner.