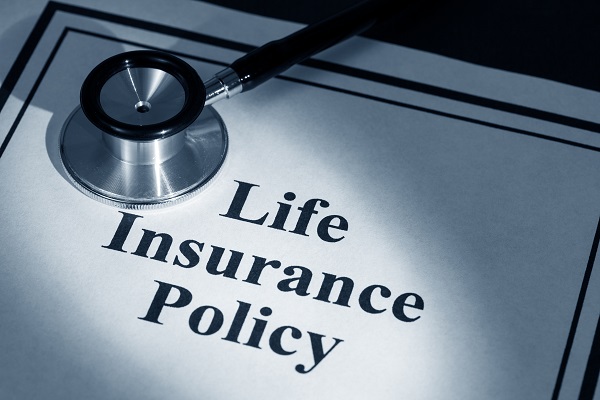 If you have family or loved ones that are dependent on you, or if you own or are co-owner of a business that is dependent on you for success, then life insurance isn't just a perk, it's a necessity. You don't want to leave your business partner in a lurch, and you definitely don't want to leave your family struggling to pay steep costs associated with medical expenses or funeral costs-and you certainly don't want to leave them struggling to cover any monthly bills. It is important to have adequate coverage through your life insurance-but what happens when you've been denied coverage? Or what if you simply want a less invasive form of life insurance that doesn't pry into your medical history to establish rates? A no medical life insurance broker might be for you. If you're trying to arrange life insurance for yourself, you may also want to be asking this question: Is Life Insurance Tax Deductible for Business Owners? There are all sorts of details that you'll want to brush up on before making any decisions.
What Is No Medical Life Insurance?
There are a number of variables that may make it difficult for you to attain life insurance. Maybe you have a risky lifestyle or high-risk job. Maybe you have a history of cancer, heart disease, diabetes, or past drug use. Maybe you are just really apprehensive about needles or hospitals. Whatever the reason, no medical life insurance brokers can find the solution for you.
Just because you've been denied eligibility in the past, or for any of the aforementioned reasons, you are worried that you will be, don't think that you have to go without life insurance coverage. No medical life insurance brokers work with the largest life insurance companies in Canada. Not only do they have the insight and expertise to find coverage for you, but they can also find the right coverage for you at the most competitive rates.
No medical life insurance brokers can provide you with an insurance option that is available to potential policy holders without need of a medical examination. If you are between the ages of 20 and 85, then you are already eligible for life insurance and you won't have to endure a medical examination to get it, nor will your medical history or current medical condition implement limitations in your coverage-or your rate.
Simplified Issue vs. Guaranteed Issue
There are two forms of non-medical life insurance that your no medical life insurance broker can establish for you: simplified issue and guaranteed issue. While neither will ask you to undergo any medical tests for approval, simplified-issue coverage may require you to provide some medical information before you gain approval.
Here is a break-down of each form of coverage:
Simplified Issue Coverage
You will not have to undergo any medical tests, but you may be asked between 3 and 15 health and lifestyle questions. The face amount of the policy (the sum of money for which the insurance cover is obtained, or the amount which will be paid on either the policy's maturity date, in the event of the insured's death, or, dependent on the terms of the policy, in the event of his or her total disability) for simplified issue coverage can reach up to $150,000. There are discounts in rates for non-smokers, and on average simplified issue coverage offers lower premiums than guaranteed issue coverage when purchased through a no medical life insurance broker.
Guaranteed Issue Coverage
Guaranteed issue coverage does not require you to undergo any medical tests, and you will not be asked any health or lifestyle questions. The face amounts are usually restricted to $25,000, smokers and non-smokers are priced the same, and guaranteed issue coverage usually requires a higher premium-even when it is purchased through a no medical life insurance broker.
Both of these options are available to you if you require no medical life insurance coverage; however, depending on your particular situation, one may provide a better solution for you than the other. Talking with an experienced no medical life insurance broker can help you determine which coverage option will best suit your lifestyle.
Brokers vs. Captive Agents
When seeking life insurance, you have options. You can consult a no medical life insurance broker, or a captive agent. Here is a little information about both:
Independent Insurance Brokers
No medical life insurance brokers work with a variety of different insurance carriers, which may provide more flexibility, making it easier for you to find the specific insurance coverage options you need at a more competitive rate. You might decide to go to an insurance broker like AOR insurance for insurance advice. You may be wondering 'why choose AOR?' Well, AOR Insurances have been insuring clients from all counties in Ireland for over 40 years, and will offer helpful advice and recommendations while still leaving the final decision ultimately with you.
Captive Agents
A captive agent can still provide you with access to no medical life insurance-just like a no medical life insurance broker. However, captive agents only offer coverage from a single carrier. This means that, while they may have better knowledge of the products they are selling, they will face the restrictions of their associated carrier. This means you may face a higher premium.
In Canada, you have a number of options, whether you choose to go with a captive agent or a no medical life insurance broker. According to LIMRA, the Canadian industry supports an average of 15,000 captive agents per year. However, in the 2011 Stats Canada occupational breakdown, 37.1% of those in the insurance industry are agents working for specific carriers, while 57.2% work for brokerages.
Buying Direct vs Using A Broker
Of course, you have yet another option when it comes to seeking non-medical life insurance. Instead of going through a no medical life insurance broker, you can buy life insurance direct. However, while an insurance broker would be responsible for completing and submitting all of your applications, you would be responsible for ensuring all of your paperwork is filled out and completed properly, either online or by phone. Further, a broker can find you a more flexible plan design than you may be able to find when applying directly to an insurance carrier. This includes a more flexible premium payment method, the availability of more plans, including 10, 20 and 30-year terms or term 100. A broker can also provide access to renewable terms and joint life policies where you may be unable to gain access through direct purchase. Finally, he or she has the potential to get you a significantly higher face value at a more competitive premium.
If you've been denied life insurance for medical reasons before, don't worry. You still have options. Contact us today so you can get on with living without all the worry.