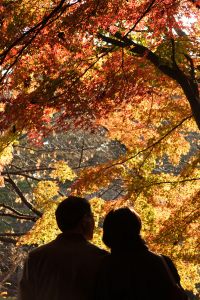 Seniors burial insurance is insurance for seniors that covers burial expenses when you die.
These are generally smaller policies with coverage amounts designed to only cover the cost of a burial in Canada. The typical cost of a burial in Canada, according to CanadianFunerals.com, is between $5,000 and $15,000.
In the industry, it's known as "The Good Turn Out" price because that's what most people say they want when it comes to a burial. It includes just a basic burial without embalming, dressing, and viewing, which will cost extra.
Burial insurance comes in this small amount and though it functions like life insurance, it is only meant to cover final expenses. It is also marketed directly to seniors, so the issue ages for coverage are usually over 65. The premiums are generally pretty inexpensive for what you're getting, but again the coverage amounts are only meant to cover a basic burial.
The policy itself is best used when it supplements an existing traditional life insurance policy, or if it's the only way the senior can get final expenses coverage due to health issue that would otherwise disqualify you from traditional life insurance policies.
Guaranteed and simplified issues policies
Most seniors burial insurance policies can be bought as no medical insurance policies. It is usually either a guaranteed issue policy, or a simplified issue policy. A guaranteed issue policy is essentially automatic approval because there are no medical tests or questions that you need to contend with that could possibly disqualify you no matter what your health situation is. When it comes to simplified issue policies, you will have to answer a few health questions, but there will be no medical tests.
The general rule of thumb is, the more questions that you have to answer in the negative, the more coverage the policy offers. However, guaranteed issue seniors burial insurance policies are much more common, so you're approval is usually guaranteed.
Still, specific burial insurance policies have small coverage amounts, so if you can qualify it would be better to get a traditional life insurance plan. You can get much more coverage for a more reasonable rate. You also don't just have to use it for final expenses. You can use it for the loss of income experienced when someone in the family dies, you can also use it to pay your mortgage or cover any other still outstanding expenses related to the deceased or not. It can give you much more flexibility and you can add riders, such as critical illness insurance.
Benefits to watch for
Make sure though, you're in reasonable health if you want to qualify for a traditional life insurance policy instead. If you are incredibly good health, you may even actually qualify for preferred rates. These preferred rates can give you a 30% discount on premiums, but you have to be in very good health, or have an excellent family health history.
If preferred rates aren't possible an neither is qualifying for traditional life insurance because of your various health issues that would disqualify you, or slap you with a penalizing rating (often 5 times the typical premium) then go for seniors burial insurance on a guaranteed issue basis instead.