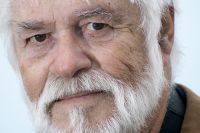 Those who buy Seniors Funeral Insurance are generally concerned with relieving their family from the burden of having to pay for their funeral and other final expenses and debts.
Generally, there are three different options when it comes to covering final expenses with funeral life insurance:
The first option is term insurance, which will provide you with coverage for a stated period of time, known as a term. These options include term 10, term 20, term 30 term 40 or term to 75. The premiums are generally cheaper, costing as little as $20 a month. The drawback though is that the renewal premiums, after the term has expired, are relatively expensive.
This is why term to 75 will not be the best for seniors because the term actually expires when the insured turns 75. If you are a senior citizen, you will have to find a term insurance policy with higher than normal issue ages and one that doesn't expire at age you may only be ten years away from. The more coverage you buy, the more expensive the initial premium during the term will be.
Another option for funeral insurance is permanent insurance, which offers lifetime protection with no term restrictions. The first type of permanent insurance you can buy is whole life insurance. Whole life insurance follows you through life, so it gains value year after year. The premiums are more expensive than a term policy, but you can pay them annually and they can be fixed for the life of the policy, so that they never go up over the life of the policy. It's also possible to have a limited-pay period where you only have to pay the premiums for a certain period of time, such as ten or 15 years. Then, after that, you don't have to pay the premiums anymore.
You can also get a participating whole life policy, which means you get to participate in the profits of the insurance company. You will get dividends from the insurance company and though you can also get non-participating policies, these are less common. People want the dividend yields, which in the past have been as much as seven or eight percent.
Universal life insurance also can yield profits for the owner of the policy. It operates like a tax-deferred savings account and you can actually choose the investment options available for the policy. You can also use a portion of the premium payment to grow the investment component of the policy.
Some traditional life insurance policies also have riders that can help you while you're alive. More and more policies have critical illness insurance riders, which will give you a lump sum payout the moment you are diagnosed with a variety of eligible critical illnesses. These include cancer, heart attack, stroke and multiple sclerosis. This lump sum carries no restrictions and can be used to pay everything from medical expenses to vacations and debts. Once you receive the money, it is yours to do with what you want. Many people use it to replace the income lost as a result of their critical illness diagnosis.