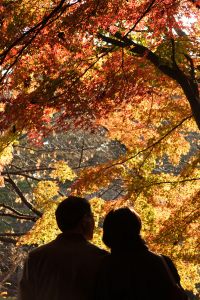 Death is tragic, inevitable and uncertain, but there is a way to take back a little piece of mind and at least given your family financial certainty in the untimely event of your death.
Burial insurance for seniors is one of the myriad of insurance options available to cover your final expenses. Numerous sources point out that funeral expenses in Canada can top at least $10,000. This includes the funeral services, the burial method chosen, flowers, catering, death notices, etc.
You can cover your final expenses with burial insurance , which is essentially enough life insurance to cover the funeral and burial expenses and can be utilized as a pre-need down payment to a funeral home.
Insurance coverage basics
Burial insurance coverage amounts are small, ranging from $5,000 to $25,000. Gerber Life Insurance offers a affordable burial insurance policy to those 50 or older up to age 75. The policy offers face amounts of $3,000, $5,000, $7,000 and $10,000 in coverage. There are no medical tests and no health questions and the plan comes with a built-in guaranteed cash value.  For non-accidental death, the death benefit is limited to a return-of-premium, plus 10% interest. After the first two years, the policy pays out in full. However, there are ways to get face amounts that are much, much higher for a potentially more economical monthly premium, which can be used to cover final expenses and more.
Sure, a guaranteed issue policy may be your only option if you have actual health problems that you are sure will disqualify you from traditional health insurance, or you have a serious psychological aversion to medical exams, but even then, a simplified issue policy could be your better option down the line.
A simplified issue policy is a life insurance policy that also includes no medical exams of any kind, but it does have various health questions that you will most likely have to answer "No" to in order to qualify. Generally, it is known that the more health questions you are required to answer, the lower the premium will be.
It's important to try and go for a regular life insurance policy if you can because it is a traditional life insurance policy that can give you more options in terms of premium costs, cash values, term duration, coverage amounts and payout terms. However, good brokers advise that it is perhaps important to inoculate yourself against a potential decline and still have some backup coverage in place if a decline becomes your reality.
However, brokers worth their designations know that if you are declined for a traditional life insurance policy, it will be extremely hard to then go back and try and qualify for a simplified issue policy because one of the questions is inevitably always going to be, "Have you been declined for a traditional life insurance policy in the past two years?" As a result, most brokers recommend that those with health concerns go for a simplified issue and/or guaranteed issue policy before applying for a traditional policy.
This way, you can obtain some life insurance coverage to cover final expenses and use it, even if you are later declined for a traditional life insurance policy. However, if you're fortunate enough to be approved for the traditional life insurance policy and you have the guaranteed issue policy in addition, you will now have a backup guaranteed issue policy to supplement your more flexible traditional coverage.
Buying best insurance – check all your options
Of course, even the regular, small, guaranteed issue burial insurance comes with varying coverage amounts, so it's important to do your research and work with an independent broker because they have access to a variety of life insurance providers and they can find the best life insurance plan that's right for you and your family. They can also advise you on your application strategy, especially if you have health issues. They can also advocate on your behalf in the event you are declined and pursue negotiations with the insurance company to try and get you back in good standing.
They will also make sure that there are no errors on the application that would lead to a possible inadvertent decline. You could try buying insurance directly from the insurance provider's call centre if you like, but in those cases you are alone, with no one to fight on your behalf and you are stuck with whatever plan is sold direct through the insurance company with no wiggle room that might be more economical and suit your needs better.