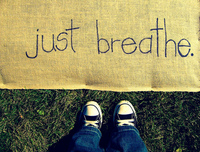 Three of the top no-medical life insurance providers in Canada are Canada Protection Plan (underwritten by Foresters Life Insurance Company), Assumption Life, and Industrial Alliance.
Canada Protection Plan sells policies both directly to the consumer and through its independent broker network. The pricing on its policies are the same regardless of the channels used. Canada Protection Plan offers simplified issue, permanent, and term policies.
Its permanent policies are available both on an immediate payout basis and on a deferred payout basis. Deferred policies limit the death benefit in the first two policy years in the case of non-accidental deaths. Canada Protection Plan recently increased the issue limits on its immediate pay permanent policy Simplified Life Plus from $75,000 to $100,000 and loosened it's build tables making the coverage more readily available for heavier applicants.
Canada Protection Plan also offers simplified issue term policies, which are also available on an immediate payout and a deferred payout basis. Their term policies are available as Term 10, Term 20, and Term 100 options. They also increased the issue limits on their Deferred Term plans from $100,000 to $150,000 and their Simplified Term plan from $150,000 to $200,000.
Assumption Life policies are only available through the company's broker network, and its flagship permanent policy is called Golden Protection. The policy is available with a level death benefit, and its sister product, Golden Protection Plus, is available with an increasing death benefit. The plan is once again available on an immediate payout basis as well as a deferred payout basis.
The plan includes ten application questions. The policy is very well priced for non-smokers older than 60 years of age. Assumption Life also offers Flex Term 15, 20, and 25-year term, which are available without a medical exam for applicants aged 18 to 65 for $250,000 or less in coverage. Although the policy includes no medical tests, it has a wide range of health questions, so applicants with serious health issues may not qualify.
Industrial Alliance policies are available via their broker network. They have two permanent polices, The Alternative and The Perspective. The Alternative is available on a deferred basis, and the Perspective is available on an immediate basis. The latter includes more health questions but offers lower premiums and higher face amounts than The Alternative plan.
Industrial Alliance also offers a Deferred Term 20 policy, which is available to applicants age 20 to 70 for face amounts of up to $100,000 in coverage. The death benefit is limited, in the first two years for non-accidental death, to a return-of-premium plus 5 per cent interest.
Some other carriers with Simplified Issue plans include Wawanessa Life, and La Capitale.  Manulife Financial and BMO Insurance offer Simplified Issue and Guaranteed Issue policies sold direct by their call centre and  website.  Guaranteed Issue plans have no medical tests and have no health questions.  Guaranteed Issue plans are the most expensive and most restrictive type of No Medical Life Insurance policy.  
New entrants to this space include Equitable Life which just introduced a Simplified Issue Whole Life plan and Humania Assurance which has a Simplified  Issue Term 10 and Term 20 with coverage up to $300,000.
For more information on no-medical life insurance in Canada, please contact us at 1-866-899-4849, or visit our Non-Medical Life Insurance Quote Page.