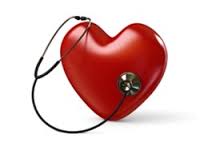 One of the most eye opening health scares is a heart attack. They are scary and people rarely see them coming. They can happen at any time to anyone, especially if you have not been going for regular medical check-ups. While most people recover from a heart attack, it frequently serves as a warming to people that they need to get their health in order. It's also lights a fire under people to go out and look into their health insurance heart attack coverage options.
The reality of getting life insurance after a heart attack
Experiencing a health scare, like a heart attack, has a large impact on your ability to get life insurance. The truth is that many life insurance companies will decline your application for coverage after you have a health scare. Just like with a pre-existing medical condition quotes, having a heart attack will significantly impact your chances of being accepted for life insurance coverage.
This is why it is so important to take the necessary steps before you become ill or have a health scare, like a heart attack, to get life insurance coverage to protect you and your family. But, since heart attacks can happen out of the blue, it is easy to overlook life insurance options.
The good news is that still have a number of life insurance options, even if you have had a heart attack, when you apply for life insurance coverage with No Medical Life Insurance.
Life insurance for heart attack victims: You have options
After a heart attack, the first thing that you need to focus on is recovery, but once you are fully recovered, you need to start taking life insurance and heart attack coverage seriously. People that have had a heart attack in the past are much more prone to having another one in the future and you need to take the steps to ensure you and your family are covered if it happens again.
Even if you have had a heart attack or experienced heart failure, you can still get life insurance coverage through No Medical Life Insurance. We specialize in offering life insurance coverage to people that have pre-existing health conditions.
Our life insurance coverage options are designed for people that traditionally have issues getting insurance coverage. All you have to do is visit our website to get a quote. The best part is that you will not be required to take an intrusive medical tests and the application process is quick and easy.
We understand that getting accepted for life insurance can be difficult, especially if you have had a heart attack. This is why we offer life insurance heart attack coverage quotes. We know how important it is for you to ensure that your family is cared for if something happens to you. We can give you the peace of mind when you are accepted for one of our life insurance policies.