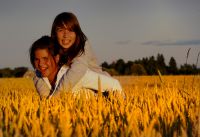 "Since when do insurance companies care about climate change?" you might ask. If you wonder as well, you should ask RSA Insurance Group plc, a UK based insurance company with a global presence. RSA recently started an official co-operation with World Wildlife Fund (WWF). The mutual synergy on which this partnership is based will serve a good thing as well as a business interest. In other words, it is a perfect win-win situation.
If anyone can actually express a change in climate in monetary terms, then it must be insurers. However, even the insurers are sometimes unable to figure out what lies ahead. In the wake of the floods and droughts in various parts of the world, many insurers recorded large claims and, in turn, costly compensations on insurance products that have to do with weather, climate and temperature. This signalled to them that they were unable to assess their products' riskiness correctly. And since risk is the fundamental concept underlying the entire insurance industry, something had to be done about it.
And so this painful experience, and the fact that RSA is so heavily connected with marine insurance, was what prompted RSA to seek information, advice and help at WWF. It is not because insurers are an endangered species; they rather are interested in the developments of the climate that WWF observes so closely. WWF conducts numerous analyses in order to protect animals whose life depends on small changes in the climate and/or weather. By helping WWF do what it does best, RSA expects to benefit from clearer and more reliable predictions. This will in turn allow the insurer (and other insurers) to estimate their risk better, price their products more appropriately and avoid excessive costs.
Since the improved data should be publicly available (including all insurers), the effect of the data on competition between companies is going to be minimal. At best, heightened competition will decrease the prices for insurance clients. That is, unless the prediction prove unexpectedly disastrous.
On the bright side, wild animals will benefit from the
RSA – WWF partnership
in either case. More and more companies are realizing that being eco-friendly can not only save them substantial amounts of money, but also appeal their clients and the public. The spirit of this shift can be sensed around companies like Sony, which decided that only recycled paper may be used by the employees, PricewaterhouseCoopers, who are also contemplating a global change towards greener offices, and Adobe, who have won the award for the most energy-efficient office building several times.