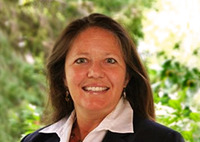 Plans for after you're gone can be daunting, but there are people out there to help. For estate planning, you can find an estate planning attorney Denver CO area for example to sort you out. Then you need a broker. But which broker is best? is a bit of a loaded question, especially since it's so hard to determine what particular talent makes a broker the best at life insurance in Toronto. Are they the best at making money? Do they sell the best life insurance in Toronto? Do they have the best customer service? Maybe they know the best way of explaining life insurance concepts?
Whatever it is, many brokers selling life insurance in Toronto claim to be the absolute best at whatever they're doing.
They say that they can get to the best price with the best service, but how can you truly trust them and what should you really be looking for in a life insurance broker? How do you know if he or she is going to do a good job for you? Depending on where you decide to take out your insurance, you may want to do a little research into the different types of insurance companies that may be able to help you. For example, if you are looking for life insurance for your important key employees, you can learn more from this key man insurance calculator which could give you the information needed for your insurance company to calculate your premium.
The following are five factors to consider when choosing a life insurance broker in Toronto that would truly work best for you. It is only after asking yourself whether they fit the following criteria that you should ever trust a broker with your financial life:
1. How long have they been in the business?
Experience can be a crucial element in determining how well a broker can service the client, especially clients with advanced medical needs, or clients that are difficult to insure. For example, Tamara Humphries, has been providing life insurance in Toronto for close to 20 years.
2. Is the Toronto life insurance broker in close contact with insurance underwriters?
Tamara communicates with underwriters from a variety of insurance companies on a daily basis. Speaking with underwriters can be crucial to getting clients the best value, especially clients with advanced health issues. Each insurance company has its own underwriting criteria and protocols, so it's important to maintain a good relationship with them so your broker can keep you up to date on the newest protocols and advocate on your behalf should they need to.
3. Does the broker work with multiple insurance carriers?
Some brokers only work with one or two insurance carriers — particularly if they are captive agents for a specific insurance company. Thankfully though, as an independent agent, Tamara works with over 15 different life insurance carriers. Working with a wide variety of companies helps ensure you get the best plan at the best price because the business is competitive enough that Tamara, or any other broker that works with a large cross-section of the industry, can come extremely close to finding a plan that works for any need and budget.
4. Is the broker committed to continuing education?
Tamara completed both her MBA and the industry recognized certified financial planner designation. In order to qualify for this designation, you must have a bachelor's degree or higher from an accredited university and master nearly 100 integrated financial planning disciplines, such as tax planning, estate planning, investment planning, employee benefits planning, and retirement planning, which includes knowledge of New York Social Security office locations or any other region. They must complete training in these areas and sit for the CFP Council examination, while meeting certain ethics requirements and paying an ongoing certification fee.
5. Is the broker committed to post-sale service?
Tamara and the rest of the NoMedical.ca team are committed to delivering first rate post-sale service. The delivery of your policy is only the beginning and not the end of your relationship with us. Tamara has even been known to call you during your darkest times, just to be someone to talk to and a shoulder to cry on. She has no problem sending you a card on your birthday and won't stop checking until you receive all the life insurance benefits you are entitled to as a beneficiary.
If you have questions about your existing policy, new coverage and/or want to make any changes, such as beneficiary change, you can contact us and we will be your liaison with the insurance carrier.