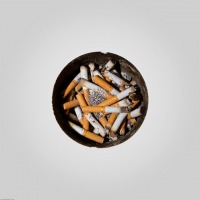 A study from the University of Toronto found that those who've never smoked live, on average, a full decade longer than lifetime smokers.
However, there was also good news for smokers in the same study: those who quit smoking by age 44, on average, die only one year earlier than someone who has never smoked.
Saying insurance companies hate smokers may be a little much, but there definitely's an industry bias against them.
Younger smokers can pay more than double the premium that equally healthy non-smokers pay.
The price differential peaks at about age 55 (with smokers paying almost three times the rate of non-smokers),  and then the premium differential closes slightly for older applicants.
Smokers get a break when it comes to permanent life insurance policies. The price difference for a smoker or non-smoker on many permanent life policies is often as little as 10% to 20%.
"Smokers may get a very good value from selected creditor insurance plans," says Chantal Marr, president of LSM Insurance. "Many of these plans use a blended non-smoker and smoker rate, which means that non-smokers are paying a higher premium than they normally should and smokers are paying a much lower premium than they normally should. Certain direct-sold guaranteed issue plans also offer blended non-smoker and smoker rates."
Shopping for life insurance as a smoker requires careful research. Certain nuances in the market can provide good value, but the trick is knowing where to look for them.