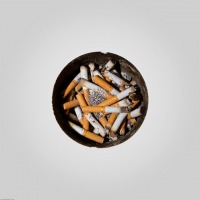 A study from the University of Toronto found that those who've never smoked live, on average, a full decade longer than lifetime smokers.
However, there was also good news for smokers in the same study: those who quit smoking by age 44, on average, die only one year earlier than someone who has never smoked.
Saying insurance companies hate smokers may be a little much, but there definitely's an industry bias against them.
Younger smokers can pay more than double the premium that equally healthy non-smokers pay. If you smoke, it might be time to think about quitting. There are loads of techniques that people use to stop which include using puffmen vaping products. Although it is understandably incredibly hard to stop, you can now get nicotine patches and nicotine gum to help. Some people have switched to vaping instead of smoking, if this is something that interests you then why don't you consider getting something like these all in one vaporizers?
There are so many ways to quit smoking nowadays so why aren't people? Well they are usually too stressed to quit and feel like they need the nicotine but they don't understand they can use vapes to control their nicotine intake without harming themselves. They are put off by the thought of starting vaping and many elderly people may not understand how to. They don't understand that there are guides like License to Vape beginner vape guide to help them.
The price differential peaks at about age 55 (with smokers paying almost three times the rate of non-smokers), and then the premium differential closes slightly for older applicants.
Smokers get a break when it comes to permanent life insurance policies. The price difference for a smoker or non-smoker on many permanent life policies is often as little as 10% to 20%.
"Smokers may get a very good value from selected creditor insurance plans," says Chantal Marr, president of LSM Insurance. "Many of these plans use a blended non-smoker and smoker rate, which means that non-smokers are paying a higher premium than they normally should and smokers are paying a much lower premium than they normally should. Certain direct-sold guaranteed issue plans also offer blended non-smoker and smoker rates."
Shopping for life insurance as a smoker requires careful research. Certain nuances in the market can provide good value, but the trick is knowing where to look for them.