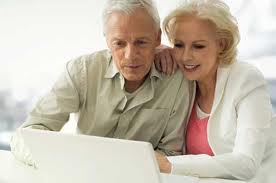 Along with receiving no medical life insurance quotes, you are also eligible to receive a company by company report of which Canadian insurers are providing value, and which insurers aren't. Furthermore, you will receive a free consumer report which can be sent straight to your email.
This company is committed to client loyalty and they understand it has to be earned. They offer value-added services, and have team members that respond to your unique needs. They take continuing education classes for professional development and use technology to enhance the customer service experience. In addition, they have access to the most up-to-date financial planning software from all of their stakeholders. If you qualify for any coverage, you can be insured in as little as 24 hours. Moreover, this company will take a look at your information and try to match you with a life insurance company that is most suitable for you.
You can receive life insurance with no medical quotes for various forms of illnesses including cancer, disability and more. For example, you can get up to $25,000 of tax free coverage with no medical tests and two eligibility questions, or up to $100,000 of tax free coverage with no medical tests and four eligibility questions. This coverage is for those who diagnosed with cancer and is renewable up to the age of 75. In addition, NoMedicalLifeinsurance.ca can find you the best rate of up to $200,000 for a critical illness insurance without a medical. It is available for people between the ages of 20-70. The next main category that you can receive a quote for is health insurance with no medical tests and health questions. The plans will cover your health history, and include prescription benefits. Additionally, there are rates on disability insurance, which can start immediately and without the hassle of medical tests. Another main category is life insurance without a medical, and it is available for people between the ages of 20-85. The next category covers the whole life insurance without a medical. This can guarantee premiums and immediate coverage for people aged 20-85.
Quotes are especially important for seniors. Seniors are eligible for burial insurance, funeral insurance and term life insurance, among other options.
All you have to do to attain a quote click on the nomedicallifeinsurance.ca website. There is a form you fill out with your name, phone number, date of birth, and an amount. Afterwards, with a click of a button you will receive a quote. Another benefit to having no medical life insurance quotes, is that they donate one dollar to the Children's Wish Foundation, without releasing the client's personal information. In addition to the online quotes, you can call nomedicallifeinsurance.ca to explore your options and the various plans of different companies. Their experienced brokers can help you decide which policy best suits your needs.
For more information call 1-866-899-4849.