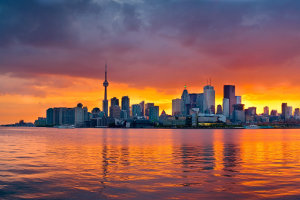 To many people throughout the world, Toronto is the epitome of a true Canadian city, with vibrant culture, constantly changing weather and great opportunities around every corner.
As with any large city, Toronto also attracts continuous media attention at both good times and bad times regarding issues ranging from taxation to public transit to infrastructure and neighbourhood revitalization projects. As eventful as the political and social life of Canada's largest city may be at times, many Torontonians are hardly thinking about these details and events. These are the so-called hard to insure applicants, the people whom many an insurance company would do everything to reject due to past or current medical problems or shaky family medical history.
Continue reading
below
or
fill out the form below to get a life insurance code tailored for your particular situation
Get your quote for life insurance for people with preconditions
---
---
Personal Approach for Each Toronto Citizen
No Medical Life Insurance is proud to serve the people of Toronto with diligence and due attention to the unique character of life in the Canadian megapolis. We are happy to offer something new: simplified or guaranteed issue insurance that understands that each and every person has to be evaluated on their own merits and each and every person deserves the highest standards of care and attention. Among our clients are students at the University of Toronto or York University that may not get past life insurance quotes with most companies and usually cannot be persuaded to look at the issue further. They are joined by thousands of office workers, municipal workers, senior citizens, single parents and others looking for an insurance company that would provide them with personalized plans and individual service.
Why is obtaining health and life insurance important to Torontonians?
We work with the best insurance brokers to educate the local public about the value of planning ahead and the need to continue search for quality insurance even after having been declined. Our specialty is helping those that have been neglected by the system before – the hard to insure applicants that fail health tests or are considered ineligible for other reasons by the mainstream insurance companies. Our no medical life insurance package strikes many people we approach in Toronto as an innovative product that meets the changing needs of the population, and we appreciate the personal connection we have been lucky to establish with thousands in the capital of Ontario, the beautiful city by the great lake.
Try an easy way to get your Insurance Quote
Living in a large city is stressful enough even when you don't have to think about life insurance, simplified issue insurance and so on and so forth. No Medical Life Insurance makes it easier for the people of Toronto to obtain all the necessary information and life insurance quotes for a fact-based decision on their insurance brokers. We work with each applicant on an individual basis to guarantee top-quality service. Health insurance and life insurance are very important parts of a normal life, and we strive to make sure that no questions are left unanswered and no surprises are in stock for the future. This way, our clients can get back to enjoying life to the fullest – and there is so much to enjoy here in Toronto, isn't there?
Our insurance advisors will assist you with finding the best insurance option as we work with
more than 20 insurance companies
. We look forward to hearing from you – simply complete the form above.
---